Lake Las Vegas
Location Type:
Architecture
Bars
Businesses
Cities and Towns
Marine
Stores and Shops
Water
---
---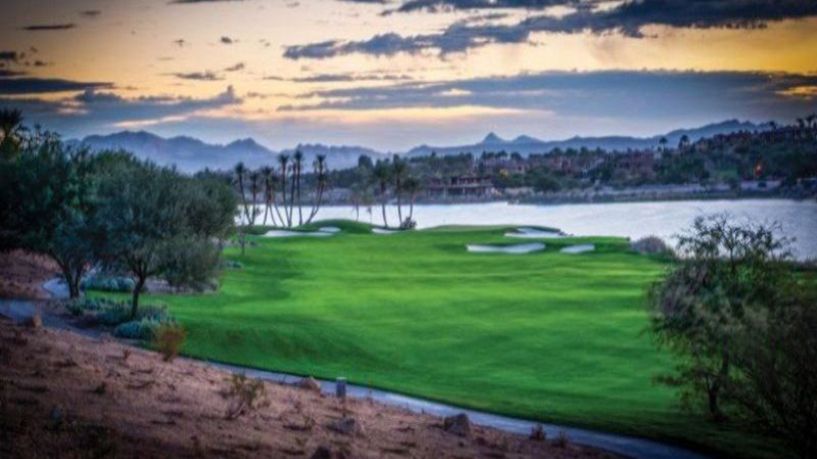 Location Details
Lake Las Vegas is a 3,600 acre community that surrounds its own 320-acre lake in Henderson Nevada. There are 9 active new home developments, award-winning golf courses, Reflection Bay Golf Club with beaches, water sports, a Sports club with a pool and work out facility, and the Village with world class dining and shopping opportunities.
Water sports options include rowing, paddle boarding, wakeboarding, kayaking and hydro boarding.
Website Links
Location Map / Address
2030 Lake Las Vegas Parkway
Henderson, Nevada 89011
Map It
Disclaimer:
The Nevada Film Office is not involved with final approval and/or permission to use a location for a production. Location fees, production shooting restrictions, rules and requirements are negotiated between the production and location management.
The information provided above is for the sole purpose of research by website visitors. Images and text may be copyrighted by individuals and cannot be used or reproduced without permission. No explicit permission is granted for website visitors to reproduce the content published on this web page outside the sole purpose of research.
If you would like more information about a filming location, you can fill out the "Request More Info" form below or call (702) 486-2711.
You can also visit our production directory if you would like to hire a location manager or location scout for further assistance. You can also find additional location support services in our online production directory.
Request More Info
If you would like more information about this property, please fill out the following form.