Jacobs Family Berry Farm-Historic Property & Barn
---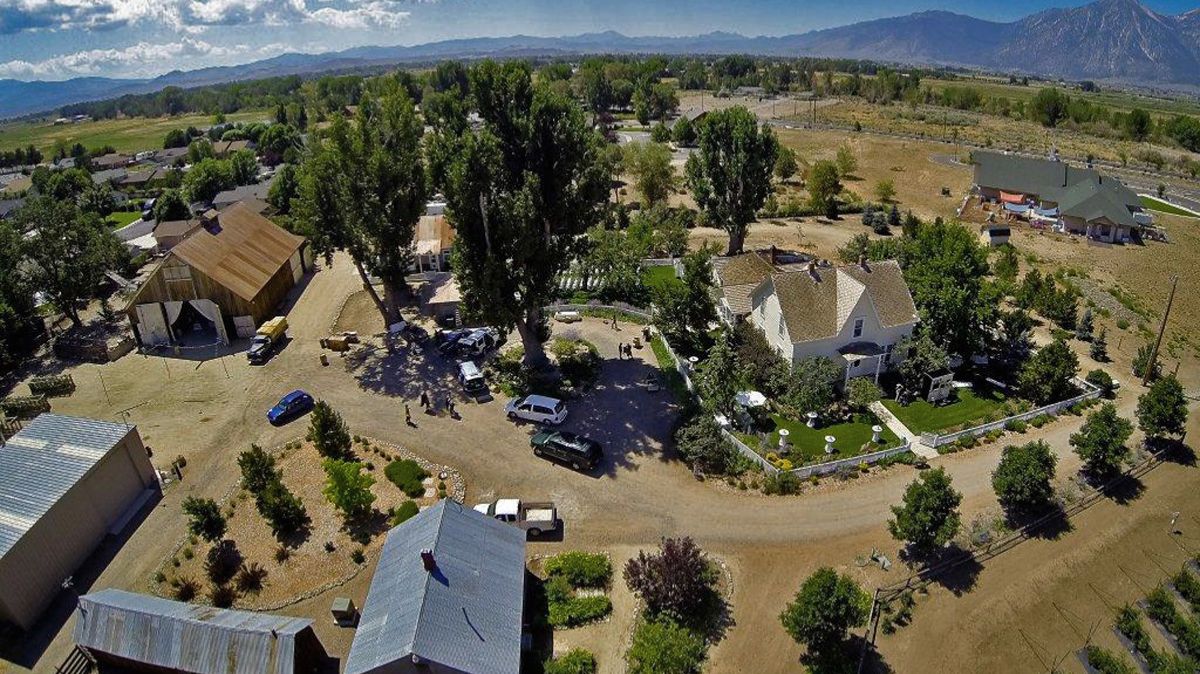 Location Details
This 5 acre farm/ranch was recently listed as a historic district by the National Park Service recognizing 14 buildings of historic value with the Gothic Revival Ranch House, the Barn, and the Creamery being the most prominent. Most of the buildings are clustered around a central driveway and turnabout that was historically used to access the property. The northwest corner of the property contains the ranch's only remaining agricultural space, adapted from hay pasturage into berry farming and bee keeping space by the current owners. The existing collection of buildings, structures, and landscape features convey the century and a half of
agricultural development on the property between the 1870s into the mid-twentieth century. In addition to a blackberry & raspberry field with approximately 1000 plants, the property is used for weddings and events with many locations for ceremony, cocktails, dining and reception. There is over 9000 square feet of lawn surrounded with rustic but elegant setting including lush flower gardens and over 100 trees. Photographers enjoy the opportunity to work here with the many authentic structures as a backdrop including the 5000 square foot post and beam barn in outstanding condition.
Photo Credits
Aerial Shot - Discovery Bay Studios
Filmography
Many Weddings and events
Dick's Sporting Goods
Website Links
Location Map / Address
1335 Centerville Lane
Gardnerville, Nevada 89410
Map It
Disclaimer:
The Nevada Film Office is not involved with final approval and/or permission to use a location for a production. Location fees, production shooting restrictions, rules and requirements are negotiated between the production and location management.
The information provided above is for the sole purpose of research by website visitors. Images and text may be copyrighted by individuals and cannot be used or reproduced without permission. No explicit permission is granted for website visitors to reproduce the content published on this web page outside the sole purpose of research.
If you would like more information about a filming location, you can fill out the "Request More Info" form below or call (702) 486-2711.
You can also visit our production directory if you would like to hire a location manager or location scout for further assistance. You can also find additional location support services in our online production directory.
Request More Info
If you would like more information about this property, please fill out the following form.