2 story home with desert landscaping, 3 years old
---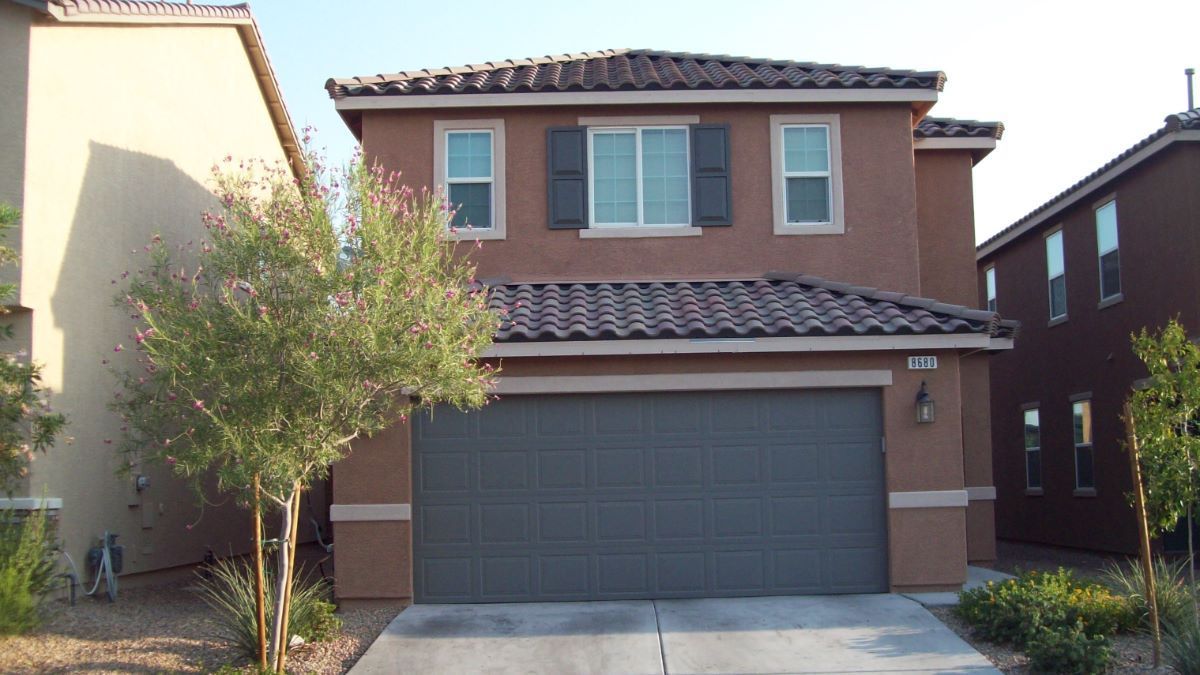 Location Details
2 story, 3 year old house. 4 bedroom (1 is a studio). 2 car garage and 2 car driveway. Desert landscaping. Located in a limited access neighborhood. Cable service with private Wi-Fi. Spanish Hills gated community 1/4 mile away. Quick access to Clark County highway 215,less than a mile on Russell Road or Tropicana Ave. Located 5 miles from the new Raiders stadium, 9 miles from Red Rock National Conservation Area, 5 miles from Downtown Summerlin, 7 miles from McCarren Airport.
Location Map / Address
8680 Halcon Ave
Las Vegas, Nevada 90148
Map It
Disclaimer:
The Nevada Film Office is not involved with final approval and/or permission to use a location for a production. Location fees, production shooting restrictions, rules and requirements are negotiated between the production and location management.
The information provided above is for the sole purpose of research by website visitors. Images and text may be copyrighted by individuals and cannot be used or reproduced without permission. No explicit permission is granted for website visitors to reproduce the content published on this web page outside the sole purpose of research.
If you would like more information about a filming location, you can fill out the "Request More Info" form below or call (702) 486-2711.
You can also visit our production directory if you would like to hire a location manager or location scout for further assistance. You can also find additional location support services in our online production directory.
Request More Info
If you would like more information about this property, please fill out the following form.