Blind Center of Nevada
Location Type:
Architecture
Auditoriums and Theaters
Industrial
Landscape
Sports
---
---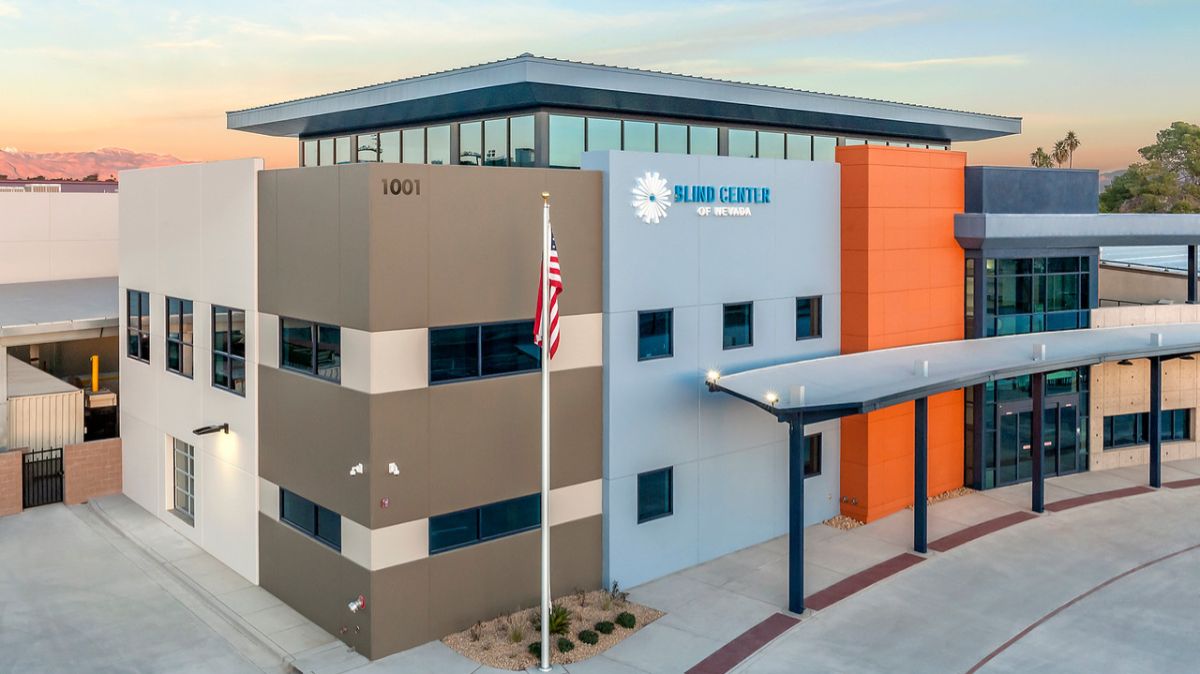 Location Details
The Blind Center of Nevada is a full service day center for the Blind Community; however our campus is extremely unique. We offer a safe haven for the Blind Community of Southern Nevada and provide resources, classes, job training, culinary education, and we operate different businesses to be able to employ some of our members. We have electronic recycling, refurbishing and resale, electric pencil sharpener assembly, and event & culinary business. We have been located on this location since 1960 and have just completed a brand new facility that contains the following:
- 4,000 square foot Great Room that has a built in stage
- 3,200 square foot multi purpose room with built in stage & has Braille wall
- Multiple furnished lounges
- Band room that is rehearsal space for our band the Broken Spectacles as well as recording space
-Ceramics room with a kiln & pouring room
- Computer lab with state of the art curved monitors
- Fully operating commercial kitchen
- Warehouse that houses (3) businesses that support our blind center
- Retro Bowling alley (fully operational)
- Gym
- Game Room & Lounge equipped with foosball, pool, big screen tvs & PS4
Photo Credits
PBP_1791148 Point Blank Photography
IMG_2962 & IMG_2912 Jefferson Applegate
Parking Lot, The Bridge, Great Room, 2nd Floor Lounge John McLendon
Website Links
Location Map / Address
1001 N. Bruce Street
Las Vegas, Nevada 89101
Map It
Disclaimer:
The Nevada Film Office is not involved with final approval and/or permission to use a location for a production. Location fees, production shooting restrictions, rules and requirements are negotiated between the production and location management.
The information provided above is for the sole purpose of research by website visitors. Images and text may be copyrighted by individuals and cannot be used or reproduced without permission. No explicit permission is granted for website visitors to reproduce the content published on this web page outside the sole purpose of research.
If you would like more information about a filming location, you can fill out the "Request More Info" form below or call (702) 486-2711.
You can also visit our production directory if you would like to hire a location manager or location scout for further assistance. You can also find additional location support services in our online production directory.
Request More Info
If you would like more information about this property, please fill out the following form.