HyperX Esports Arena - Located at the Luxor Hotel
---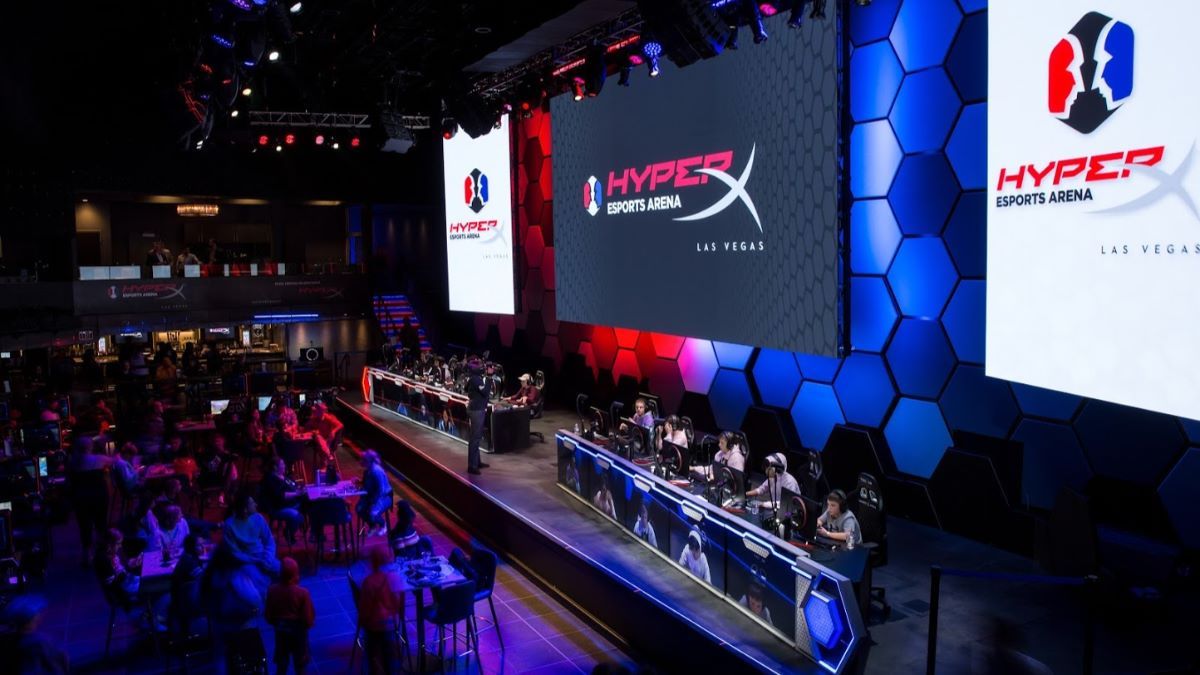 Location Details
The state-of-the-art 30,000 square foot two story arena, is not only a world-class championship destination and content production facility for tournaments and high-stakes matchups but an impactful and exciting environment that checks all the boxes for meetings, special events & production. The venue features two bars, a full catering menu along with a daily menu and a retro video gaming lounge. The arena is open daily for walk-up play and features nightly competitions across all gaming communities.
The Main Floor - The main floor provides the flexibility of either being in the heart of the esports action or a modular expansive space that can be configured for traditional gatherings or presentations along with a 1,400 square foot stage. The main floor is flanked by intimate spaces ideal for an activation or relaxation while the tucked away retro gaming lounge is the place to be.
Upstairs/Mezzanine Level - The upstairs/mezzanine level includes our exquisitely designed bestspoke cocktail bar which allows for a birds-eye view of the action below, as well as three private VIP rooms with full A/V capability and game system.
Production - The arena is home to multiple production assets & capabilities with state-of-the-art equipment.
Production Studio - Full broadcast studio
Ceiling Height
This varies in different parts of the Arena
Website Links
Location Map / Address
3900 S. Las Vegas Blvd.
Las Vegas, Nevada 89119
Map It
Disclaimer:
The Nevada Film Office is not involved with final approval and/or permission to use a location for a production. Location fees, production shooting restrictions, rules and requirements are negotiated between the production and location management.
The information provided above is for the sole purpose of research by website visitors. Images and text may be copyrighted by individuals and cannot be used or reproduced without permission. No explicit permission is granted for website visitors to reproduce the content published on this web page outside the sole purpose of research.
If you would like more information about a filming location, you can fill out the "Request More Info" form below or call (702) 486-2711.
You can also visit our production directory if you would like to hire a location manager or location scout for further assistance. You can also find additional location support services in our online production directory.
Request More Info
If you would like more information about this property, please fill out the following form.