The Underground at The Mob Museum
---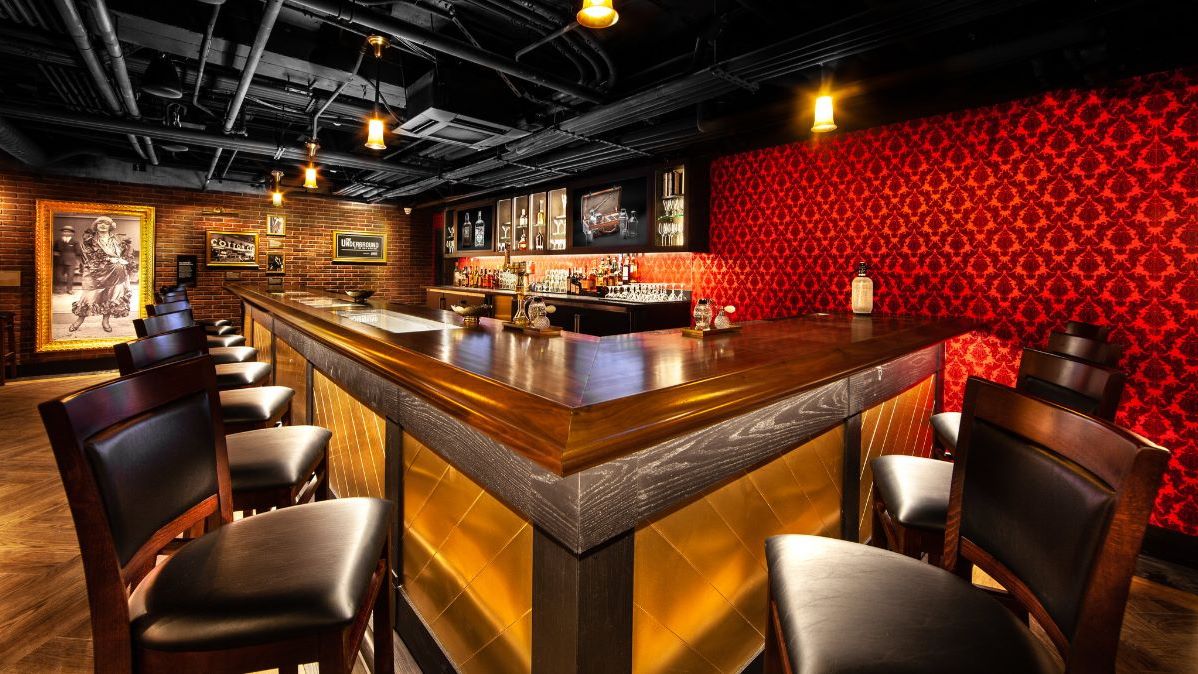 Location Details
An immersive Prohibition history exhibit, featuring a working distillery and speakeasy, located in the basement of The Mob Museum.
The Mob Museum serves its house-brewed beer on tap in the speakeasy. The Underground brews two barrels, the equivalent of four standard-sized kegs, for a total of approximately 60 gallons each week.
Behind a concealed door, "The Fitting Room" provides an ultra-private, intimate speakeasy-within-a-speakeasy.
An aquarium exhibit, produced in conjunction with The Animal Planet series "Tanked" and situated in The Underground's alleyway, illustrates the story of the Lizzie D, a tugboat that vanished in a heavy gale in 1922 off the coast of Fire Island, New York. In 1977, divers located the wreckage, which contained crates filled with hundreds of bottles of Kentucky bourbon, Scotch whisky and Canadian rye whisky. The discovery confirmed the Lizzie D was secretly used to transport illegal liquor during Prohibition.
Photo Credits
Photos courtesy of The Mob Museum
Website Links
300 Stewart Avenue
Las Vegas, Nevada 89101
Map It
Disclaimer:
The Nevada Film Office is not involved with final approval and/or permission to use a location for a production. Location fees, production shooting restrictions, rules and requirements are negotiated between the production and location management.
The information provided above is for the sole purpose of research by website visitors. Images and text may be copyrighted by individuals and cannot be used or reproduced without permission. No explicit permission is granted for website visitors to reproduce the content published on this web page outside the sole purpose of research.
If you would like more information about a filming location, you can fill out the "Request More Info" form below or call (702) 486-2711.
You can also visit our production directory if you would like to hire a location manager or location scout for further assistance. You can also find additional location support services in our online production directory.
Request More Info
If you would like more information about this property, please fill out the following form.