The Opal - Las Vegas - Private Social Club
---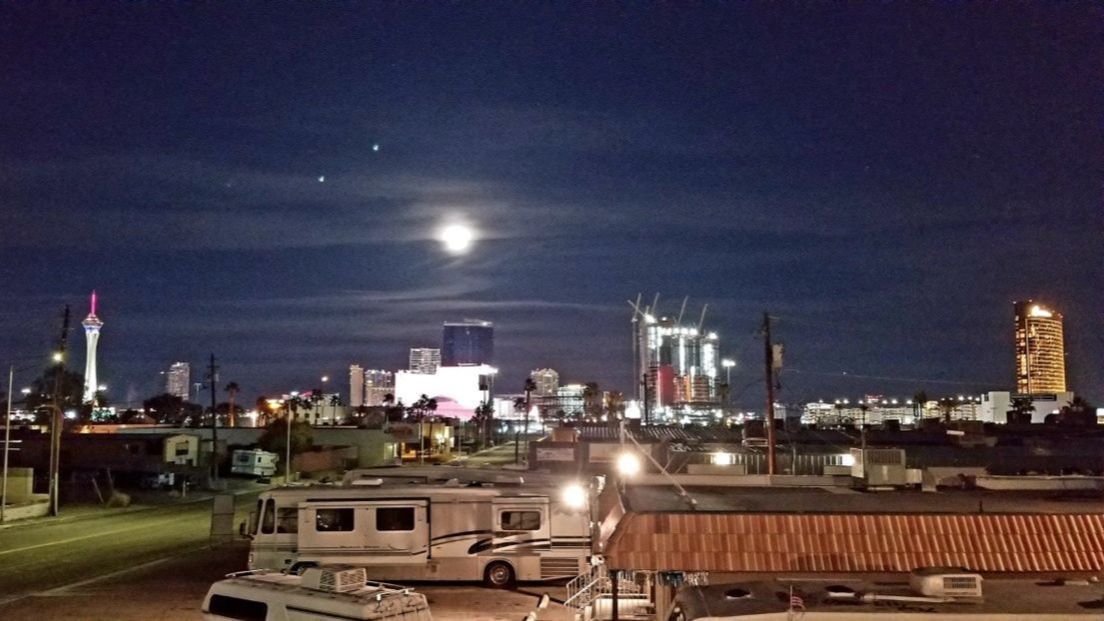 Location Details
A tradition started in Chicago in 2004 continues today in Las Vegas as simply a warm place where good friends gather to share good times and make good things happen and take in parts of the Las Vegas skyline. A Chicago type speakeasy situated off the Strip in Las Vegas. Quaint setting where everyone from high profile celebrities to mob guys to members of the clergy gather for good times and to stay out of the lime light. Small stage where various entertainers perform. Piano keyboard style bar for cocktails. Private backroom for private card games and even more private conversations. A real Sinatra type establishment with a warmth distinctly its own.
Photo Credits
Images courtesy Leo M. Bullock, IV.
Location Address
Private Address
Las Vegas, Nevada
Disclaimer:
The Nevada Film Office is not involved with final approval and/or permission to use a location for a production. Location fees, production shooting restrictions, rules and requirements are negotiated between the production and location management.
The information provided above is for the sole purpose of research by website visitors. Images and text may be copyrighted by individuals and cannot be used or reproduced without permission. No explicit permission is granted for website visitors to reproduce the content published on this web page outside the sole purpose of research.
If you would like more information about a filming location, you can fill out the "Request More Info" form below or call (702) 486-2711.
You can also visit our production directory if you would like to hire a location manager or location scout for further assistance. You can also find additional location support services in our online production directory.
Request More Info
If you would like more information about this property, please fill out the following form.