Huge 2 story school w/ views of Las Vegas valley
---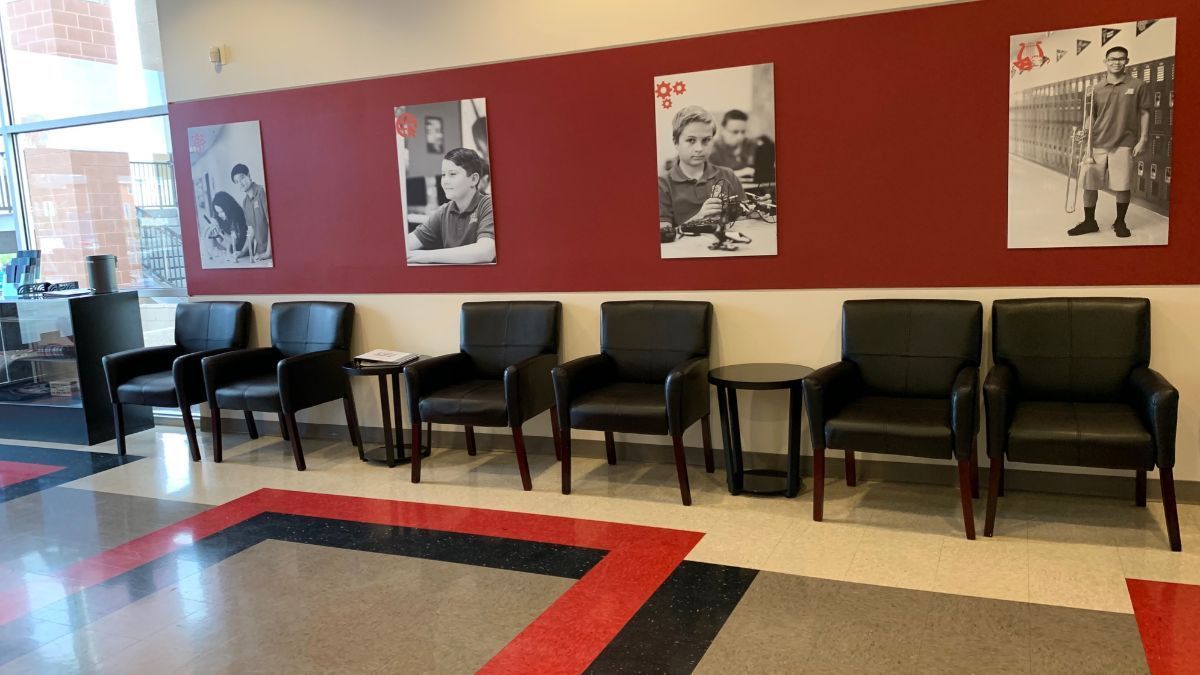 Location Details
Pinecrest Cadence is located in Henderson, Nevada. We are a K-12th grade charter school. We have 3 main buildings which house our different grade levels. All are two story buildings. K-5th is our elementary building, which houses everything in the elementary world such as playgrounds, art and media rooms. Our 6th-8th grade building houses our middle school and includes such features as a state of the art computer lab, beautiful red lockers, a dance room with a mirrored wall and long hallways. Our high school building houses our 9th-12th grades and is our newest building. Each building has a multipurpose room with a full basketball court. Our gymnasium is under construction and will be complete no later than October 2019 and will include a gorgeous, hardwood, custom painted floor and bleachers along with locker rooms. Our campus is all contained together on our property. The three buildings surround our full sized football field. One especially unique feature about our school is our amazing views, overlooking the Las Vegas valley. The entire valley can be seen from our school. It makes for a beautiful and unique backdrop, especially at night when the valley is lit up. Our colors are red and black and can be found frequently within our school. We have a very bold, modern look and modern decor. Our multipurpose rooms are adorned with a large Cadence Cougars mural. Since we are a charter school, we do not have the hassle of the red tape procedures that come with one of the district schools. We can often approve use of our school within days, if not hours, of request, just pending the availability of our schedule. We are proud of our school and invite you to take a look!
Photo Credits
225 Grand Cadence Dr.
Website Links
225 Grade Cadence Dr.
Henderson, Nevada 89015
Map It
Disclaimer:
The Nevada Film Office is not involved with final approval and/or permission to use a location for a production. Location fees, production shooting restrictions, rules and requirements are negotiated between the production and location management.
The information provided above is for the sole purpose of research by website visitors. Images and text may be copyrighted by individuals and cannot be used or reproduced without permission. No explicit permission is granted for website visitors to reproduce the content published on this web page outside the sole purpose of research.
If you would like more information about a filming location, you can fill out the "Request More Info" form below or call (702) 486-2711.
You can also visit our production directory if you would like to hire a location manager or location scout for further assistance. You can also find additional location support services in our online production directory.
Request More Info
If you would like more information about this property, please fill out the following form.