Pyramid Lake All Areas
---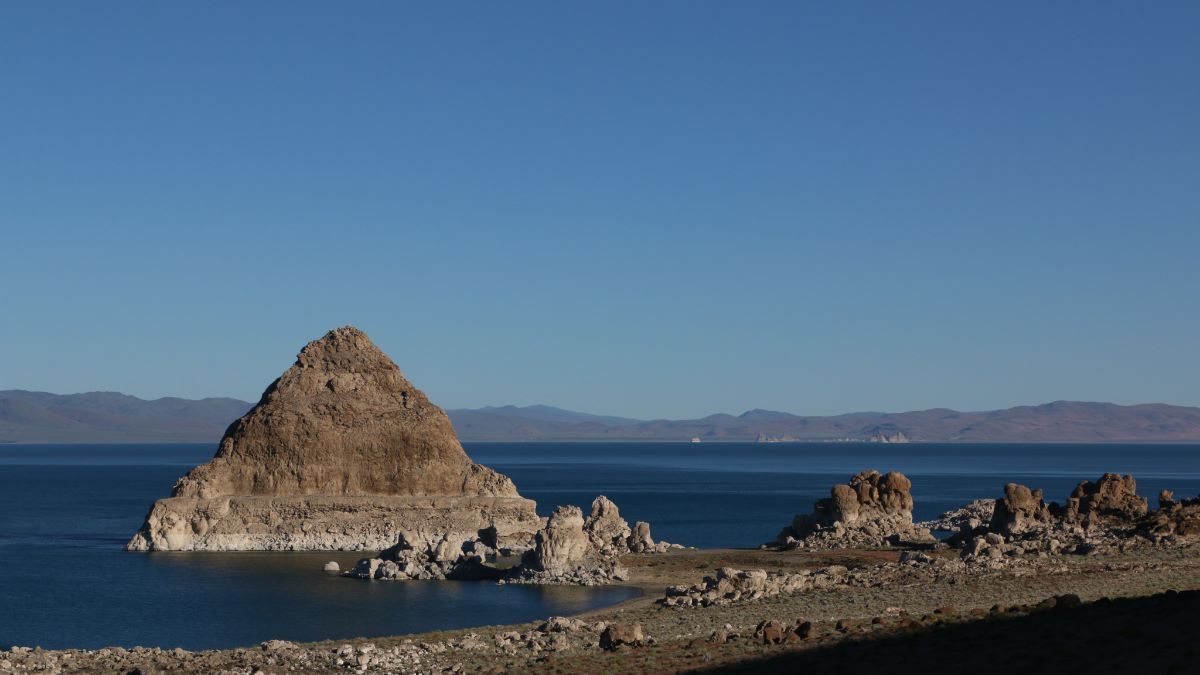 Location Details
Pyramid Lake is located on the Pyramid Lake Paiute Indian Reservation located 35 miles from Reno/Sparks. Pyramid Lake covers 125,000 acres, it is one of the largest natural lakes in the State of Nevada. It is also the biggest remnant of ancient Lake Lahontan, the colossal inland sea that once covered most of Nevada. Pyramid Lake is also surrounded by unusual tufa rock formations, including the Pyramid and Stone Mother (both closed to the public). Pyramid Lake's significant role in the history of the Paiute Indian Tribe also adds to the its mystique and many myths and tales surround it.
Film and Photography permits are required for commercial use on the Reservation. Applications can be downloaded from the pyramidlake.us website. Approval process can take 1-2 months so plan ahead. Applications are sent to the Tribe's Inter-Disciplinary Team (IDT) for research and review and forwarded to Tribal Council for final determination. Submit applications to the Tribal Secretary at PO Box 256, Nixon, NV 89424, email tribalsecretary@plpt.nsn.us or for further information 775-574-1000.
Website Links
208 Capitol Hill
Nixon, Nevada 89424
Map It
Disclaimer:
The Nevada Film Office is not involved with final approval and/or permission to use a location for a production. Location fees, production shooting restrictions, rules and requirements are negotiated between the production and location management.
The information provided above is for the sole purpose of research by website visitors. Images and text may be copyrighted by individuals and cannot be used or reproduced without permission. No explicit permission is granted for website visitors to reproduce the content published on this web page outside the sole purpose of research.
If you would like more information about a filming location, you can fill out the "Request More Info" form below or call (702) 486-2711.
You can also visit our production directory if you would like to hire a location manager or location scout for further assistance. You can also find additional location support services in our online production directory.
Request More Info
If you would like more information about this property, please fill out the following form.