Mansion54
---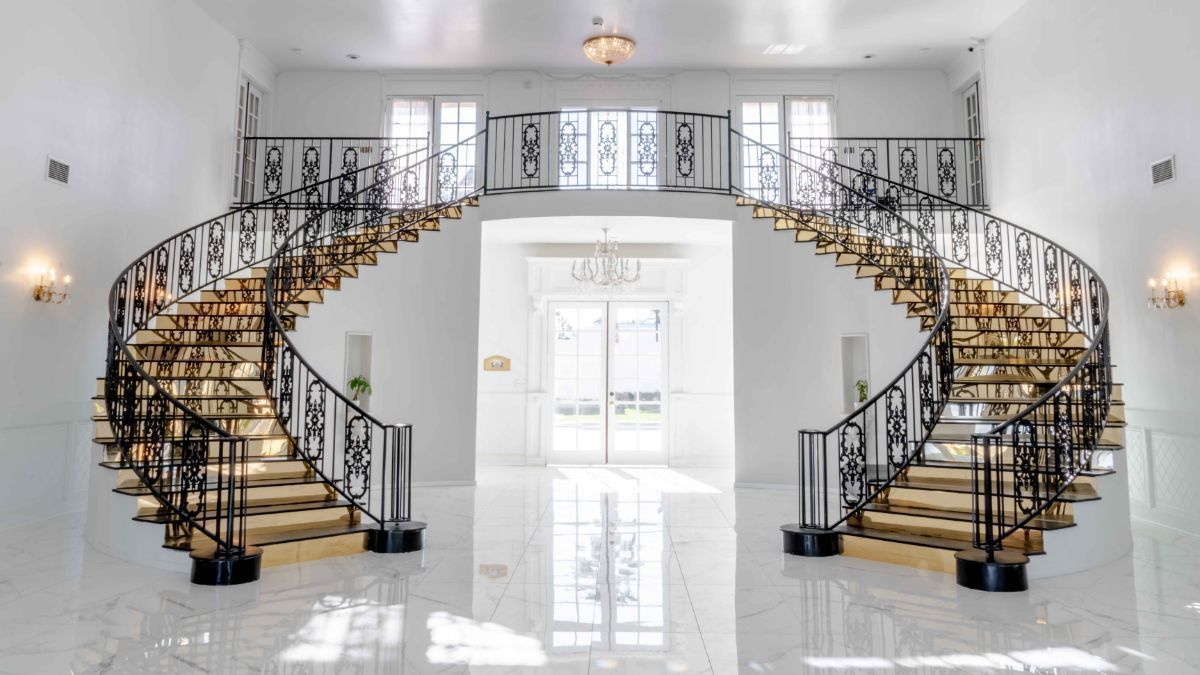 Location Details
Mansion 54 an incredibly unique venue formally known to the Vegas community as the Hartland Mansion. We have rejuvenate this property in a new way and proud to bring this hidden jewel back to life in the heart of the Art District as Mansion 54 with a nod to the famous Studio 54, where all the who's who in the art and music world came together. The venue provides a classic but edgy touch and also allows all clientele to create their own masterpiece without having to work with our color scheme.
It has been said that many celebrities have visited the original home from the 1940s to the 1980s. Among those are Frank Sinatra, Dean Martin, Tony Bennett, Sammy Davis Jr, Liberace, Elvis, and Michael Jackson....just to name a few.
From the beautiful entrance to the 18,000 square feet of flexible, transformable space, to the breathtaking landscape of the open-air terrace, Mansion 54 will make an exceptional backdrop for your next shoot!
Photo Credits
Outdoor Photo with Couple - Adam Trujillo
Fireplace Photo - Stephen Salazar
Filmography
"Crazy Stupid Silly Love" - Now United Music Video
"All I Need Is Love" music video by Cee Lo Green, Miss Piggy, and the Muppets
Casino with Robert de Niro and Sharon Stone
Location Address
Private Address
Las Vegas, Nevada
Disclaimer:
The Nevada Film Office is not involved with final approval and/or permission to use a location for a production. Location fees, production shooting restrictions, rules and requirements are negotiated between the production and location management.
The information provided above is for the sole purpose of research by website visitors. Images and text may be copyrighted by individuals and cannot be used or reproduced without permission. No explicit permission is granted for website visitors to reproduce the content published on this web page outside the sole purpose of research.
If you would like more information about a filming location, you can fill out the "Request More Info" form below or call (702) 486-2711.
You can also visit our production directory if you would like to hire a location manager or location scout for further assistance. You can also find additional location support services in our online production directory.
Request More Info
If you would like more information about this property, please fill out the following form.