Candy/Toy Store
Location Type:
Landscape
Stores and Shops
---
---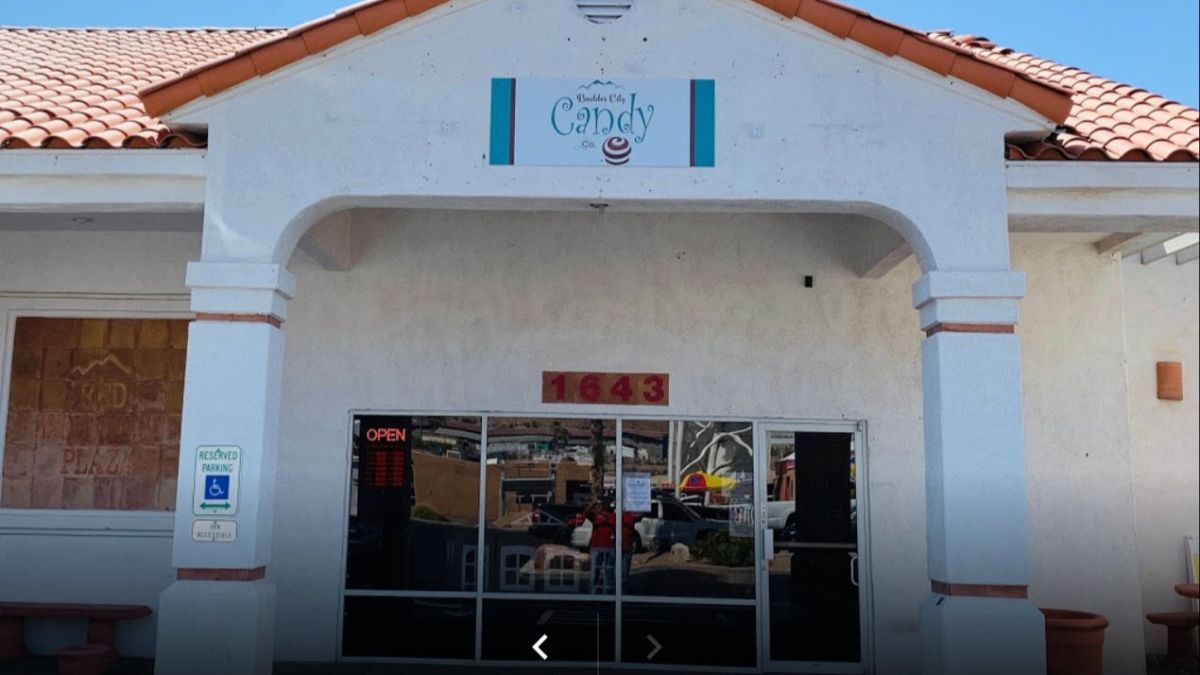 Location Details
Retail store in outdoor shopping center. About 1000 sq ft. Currently stocked with candy, toys, gift items. Could easily be made over into a different type of retail store. Large playhouse in front of store so ideally suited as a store for children.
There is an office in the back with a desk, filing cabinet, shelves, etc; also a small storage area in the back.
Located in charming Boulder City.
In addition to owning the business, I am also an independent filmmaker. I can recommend local cast, crew, equipment etc.
Website Links
Location Address
Private Address
Boulder City, Nevada
Disclaimer:
The Nevada Film Office is not involved with final approval and/or permission to use a location for a production. Location fees, production shooting restrictions, rules and requirements are negotiated between the production and location management.
The information provided above is for the sole purpose of research by website visitors. Images and text may be copyrighted by individuals and cannot be used or reproduced without permission. No explicit permission is granted for website visitors to reproduce the content published on this web page outside the sole purpose of research.
If you would like more information about a filming location, you can fill out the "Request More Info" form below or call (702) 486-2711.
You can also visit our production directory if you would like to hire a location manager or location scout for further assistance. You can also find additional location support services in our online production directory.
Request More Info
If you would like more information about this property, please fill out the following form.