Proprietor's Reserve - Luxury Event Venue
Location Type:
Architecture
Bars
Industrial
Restaurants
Studios
---
---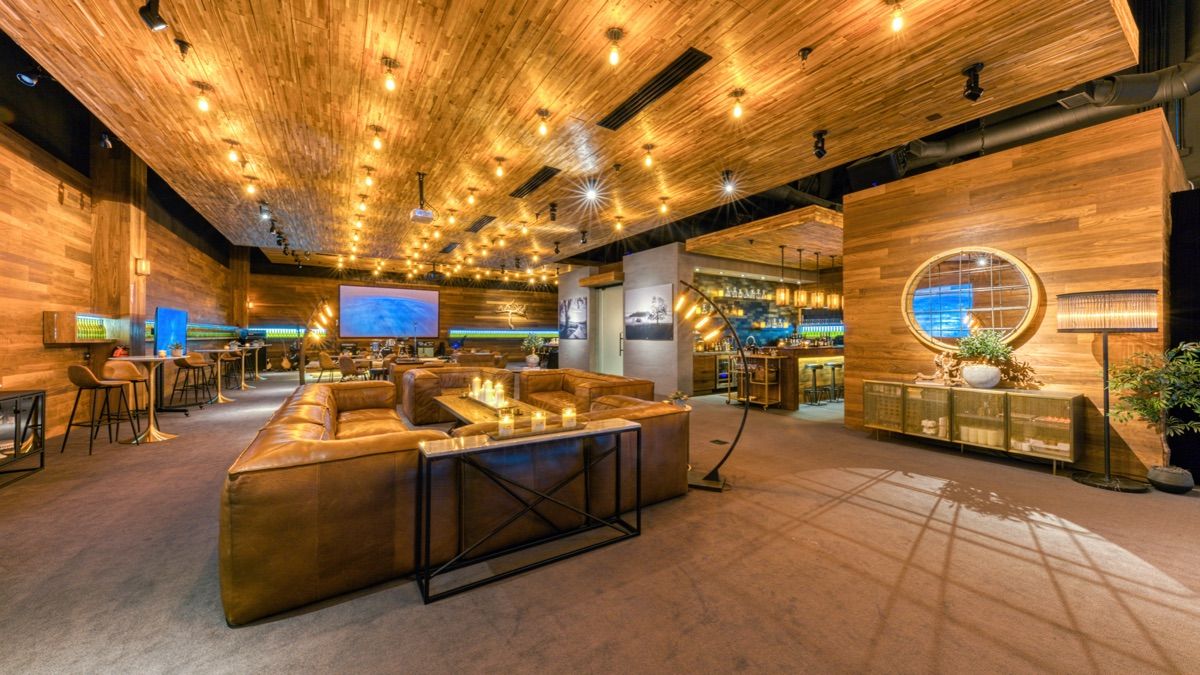 Location Details
PROPRIETOR'S RESERVE IS A LUXURY EVENT SPACE OFFERING ITS CLIENTELE A PLACE TO ELEVATE THEIR MEETINGS AND EVENTS. OUR PRIVATE, EXECUTIVE, HOSPITALITY-FOCUSED SPACE OFFERS A FULL-SERVICE EXPERIENCE WITH NO OUTSIDE DISTRACTIONS.
4,000 sq ft of Private Event Space
Seating for up to 70 Guests
Conference Seating for 12 Guests
Exclusive Catering Services
Craft Bar Service
15' x 18' stage with built-in
Audio and wireless presentation capabilities
Business Services and WIFI
Branding Opportunities
Multiple designer lounge areas
Photo Credits
Scott Chandler Productions
Ceiling Height
Highest point 30' - lowest point 12'
Filmography
B-SIDE with The Jazz Eclectic is a new unique multicast show that pairs music and lifestyle through tasteful consciousness. Live the Lifestyle™.
From one of the most influential presenters of the new Jazz age, producers and artists Bijon Watson and Bunny Sexton of the sensationally popular Jazz Eclectic Concert Series now brings us B-SIDE with The Jazz Eclectic, a multicast show co-hosted and produced by radio personality, Sam Mann, featuring interviews and live musical performances with influential artist, including GRAMMY® Award-Winning and GRAMMY® Nominees, Record Executives, Fashion Coutour's, Sommelier's, Mixologists to Top-Chefs.

After Dark - Styled shoot for Layers of LUXE Weddings Magazine - Spring/Summer 2020
Website Links
6635 W. Badura Ave. Suite 180
Las Vegas, Nevada 89118
Map It
Disclaimer:
The Nevada Film Office is not involved with final approval and/or permission to use a location for a production. Location fees, production shooting restrictions, rules and requirements are negotiated between the production and location management.
The information provided above is for the sole purpose of research by website visitors. Images and text may be copyrighted by individuals and cannot be used or reproduced without permission. No explicit permission is granted for website visitors to reproduce the content published on this web page outside the sole purpose of research.
If you would like more information about a filming location, you can fill out the "Request More Info" form below or call (702) 486-2711.
You can also visit our production directory if you would like to hire a location manager or location scout for further assistance. You can also find additional location support services in our online production directory.
Request More Info
If you would like more information about this property, please fill out the following form.