Trapeze Las Vegas Circus Lot
---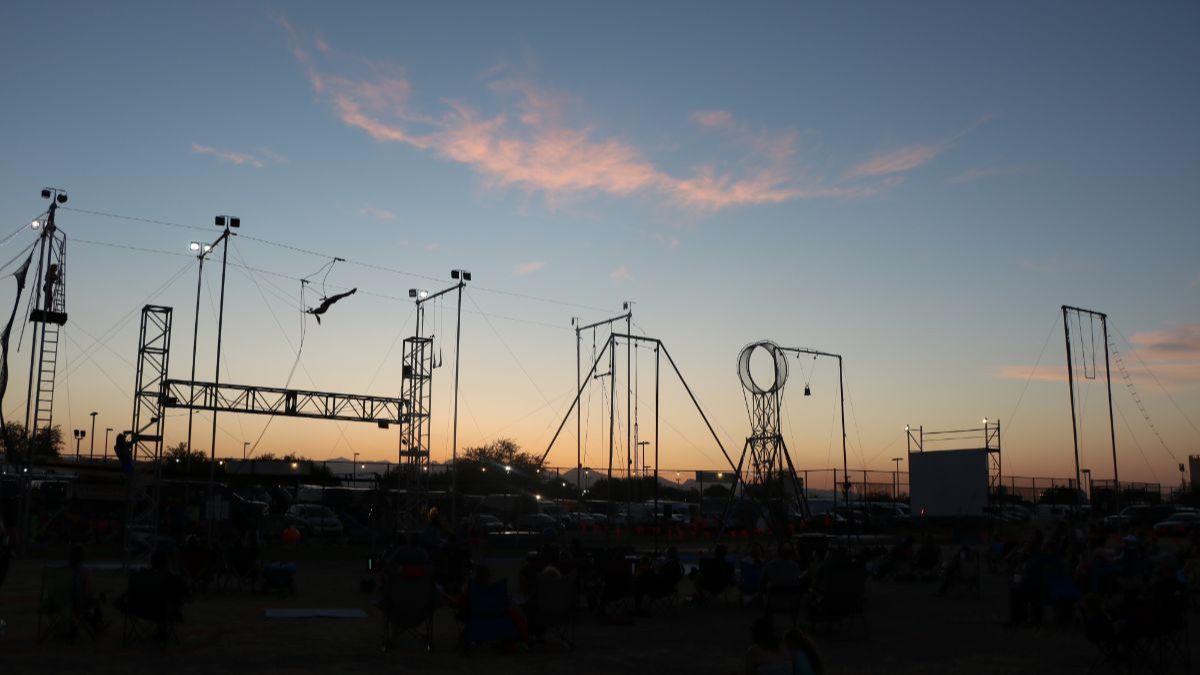 Location Details
Trapeze Las Vegas boasts the longest running circus school in Las Vegas and the ONLY daily operating Circus Lot in the state. This circus wonderland has the unique ability to harken back to the days of the traveling circus show, while allowing for all the flair of the modern live cirque style entertainment. A full size flying trapeze acts as centerpiece of lot and is surrounded by several aerial hanging points, a large bungee trapeze rig, a high wire, wheel of death (2), trampolines, trampoline walls, ground/acrobatic work space and more. We are conveniently located just off the Las Vegas Strip, the view from the top of the trapeze platform is unmatched. The sunset views are breathtaking and the magic in the atmosphere is undeniable. The circus transcends time and place - looking for a dustbowl traveling show or a modern day girls weekend? SAME SPOT! Being a circus school, we are FLEXIBLE, used to JUGGLING many different things and ALWAYS ENTERTAINING.
Ceiling Height
Outdoor no ceiling
Filmography
Multiple local news hits, Youtube features, international broadcasts.
Location Map / Address
121 East Sunset Road
Las Vegas, Nevada 89118
Map It
Disclaimer:
The Nevada Film Office is not involved with final approval and/or permission to use a location for a production. Location fees, production shooting restrictions, rules and requirements are negotiated between the production and location management.
The information provided above is for the sole purpose of research by website visitors. Images and text may be copyrighted by individuals and cannot be used or reproduced without permission. No explicit permission is granted for website visitors to reproduce the content published on this web page outside the sole purpose of research.
If you would like more information about a filming location, you can fill out the "Request More Info" form below or call (702) 486-2711.
You can also visit our production directory if you would like to hire a location manager or location scout for further assistance. You can also find additional location support services in our online production directory.
Request More Info
If you would like more information about this property, please fill out the following form.