GreenGale Farms. - Ranch, Animals, Ag land, Palms
---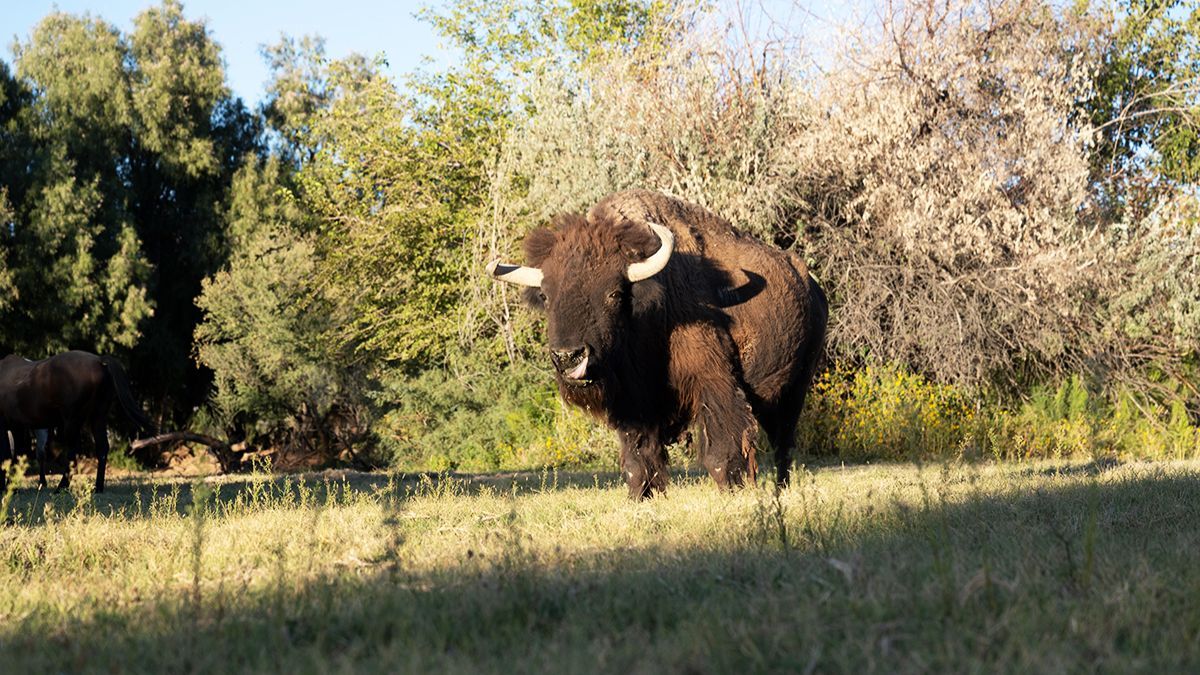 Location Details
GreenGale farms is a private 40-acre family-owned farm and animal rescue that is centrally located in the heart of Las Vegas. It is less than 5 minutes from major freeways/retailers and perfect for shoots that require nearby amenities. The farm is surrounded by 100-year-old trees making the surrounding city disappear.
Choose from a myriad of natural backdrops with spectacular views of local mountain ranges.
Environments on the farm include:
*Expansive fruit orchards
*Densely shaded olive groves
*Majestic palm tree plantations (3 basins with over 1000 trees. One basin is well-manicured while others are more wild evoking imagery akin to tropical jungle.)
*Lush open pasture
*Pristine desert wilderness
And feel good in the knowledge that your time at Greengale farms benefits the menagerie of rescued animals that you might see roaming on the property! Animals include donkeys, horses and bison.
Photo Credits
Donkeys in Mesquite Trees - Sarah Brooke Photography
Bride and Groom on Fallen Tree - McKenzi Taylor Photography
Horses in Pasture - Tonya Harvey Photography
Bride in Olive Grove - Jodi Anne Photography
Location Address
Private Address
Las Vegas, Nevada
Disclaimer:
The Nevada Film Office is not involved with final approval and/or permission to use a location for a production. Location fees, production shooting restrictions, rules and requirements are negotiated between the production and location management.
The information provided above is for the sole purpose of research by website visitors. Images and text may be copyrighted by individuals and cannot be used or reproduced without permission. No explicit permission is granted for website visitors to reproduce the content published on this web page outside the sole purpose of research.
If you would like more information about a filming location, you can fill out the "Request More Info" form below or call (702) 486-2711.
You can also visit our production directory if you would like to hire a location manager or location scout for further assistance. You can also find additional location support services in our online production directory.
Request More Info
If you would like more information about this property, please fill out the following form.