Virginia City
---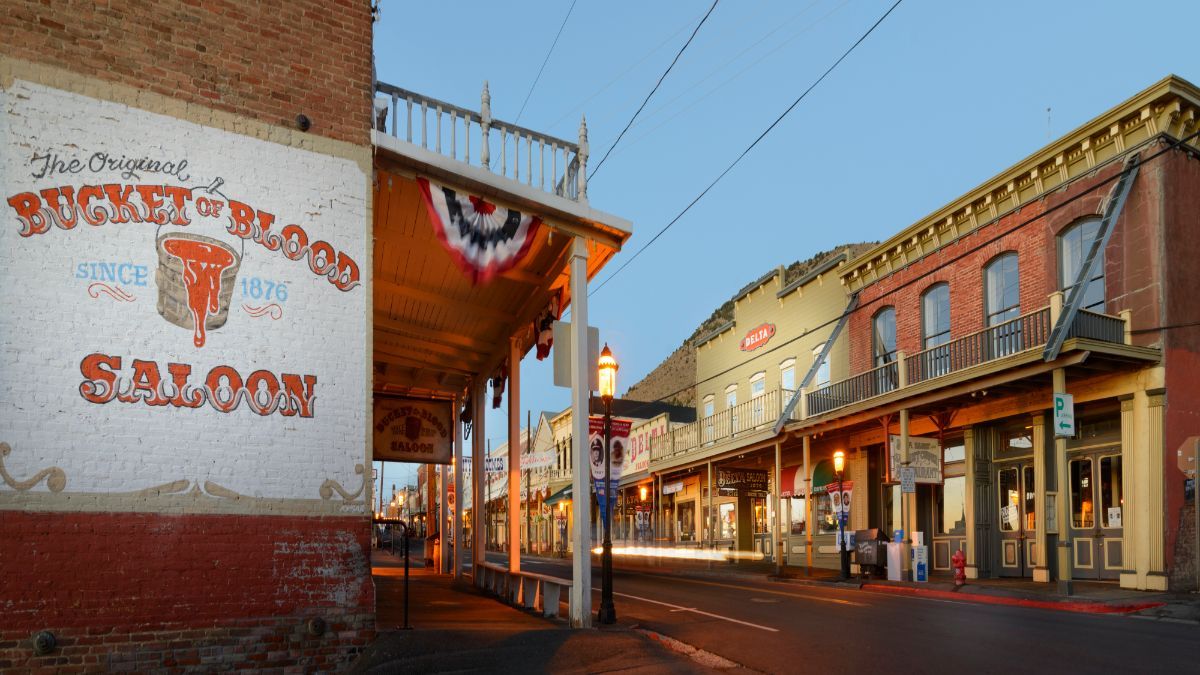 Location Details
The history and stories of Virginia City are as unique, rich and colorful as the streets and buildings themselves. One must-see Virginia City to even remotely understand it. It's a living, breathing example of America's fortitude and desire to achieve.
At its peak, Virginia City was a thriving, vibrant metropolis of 25,000 residents. Located about 35 miles southeast of Reno, Nevada in the Virginia Range and in the shadow of Mount Davidson, its hills made millionaires. Silver and gold was buried deep beneath her streets and men and women traveled from around the world to live and work. Miners pulled millions of dollars from shafts and tunnels 3,000 feet beneath the thriving town. The spirit of those Comstock "originals" still inhabits the places where they once worked, lived, worshiped, educated and died.
Today, visitors to Virginia City can walk with these past residents. Pack your passion and imagination for this authentic step back in time.
The 19th-century mining bonanza that turned Virginia City into the most important industrial city between Denver and San Francisco, was the result of the Comstock Lode. A rich deposit of silver ore discovered by Henry Comstock, part-owner of the property on which it was discovered, in June 1859. Getting his nickname for only making pancakes for breakfast, Henry T. "Pancake" Comstock was referred to as one of the original finders of gold in Gold Canyon, just south of Virginia City. Comstock was said to have been lazy, employing American Indians on his claims, and was a fast-talker. Since he was on the scene of the original findings, his name stuck almost instantly.
Virginia City's trusty wooden sidewalks welcome visitors who come to see this real-life bonanza and see for themselves the legends heard around the world. But it's the folks that call Virginia City home that make this 1,200-resident town a must stop.
Photo Credits
Virginia City 2 boardwalk - Jian Ping Yang
VC Main Street Bucket of Blood - Asa Gilmore
V&T Train - Asa Gilmore
Piper's Opera House - Asa Gilmore
Website Links
Location Map / Address
86 South C Street
Virginia City, Nevada 89440
Map It
Disclaimer:
The Nevada Film Office is not involved with final approval and/or permission to use a location for a production. Location fees, production shooting restrictions, rules and requirements are negotiated between the production and location management.
The information provided above is for the sole purpose of research by website visitors. Images and text may be copyrighted by individuals and cannot be used or reproduced without permission. No explicit permission is granted for website visitors to reproduce the content published on this web page outside the sole purpose of research.
If you would like more information about a filming location, you can fill out the "Request More Info" form below or call (702) 486-2711.
You can also visit our production directory if you would like to hire a location manager or location scout for further assistance. You can also find additional location support services in our online production directory.
Request More Info
If you would like more information about this property, please fill out the following form.