Diversion Amusements
Location Type:
Auditoriums and Theaters
Bars
Restaurants
---
---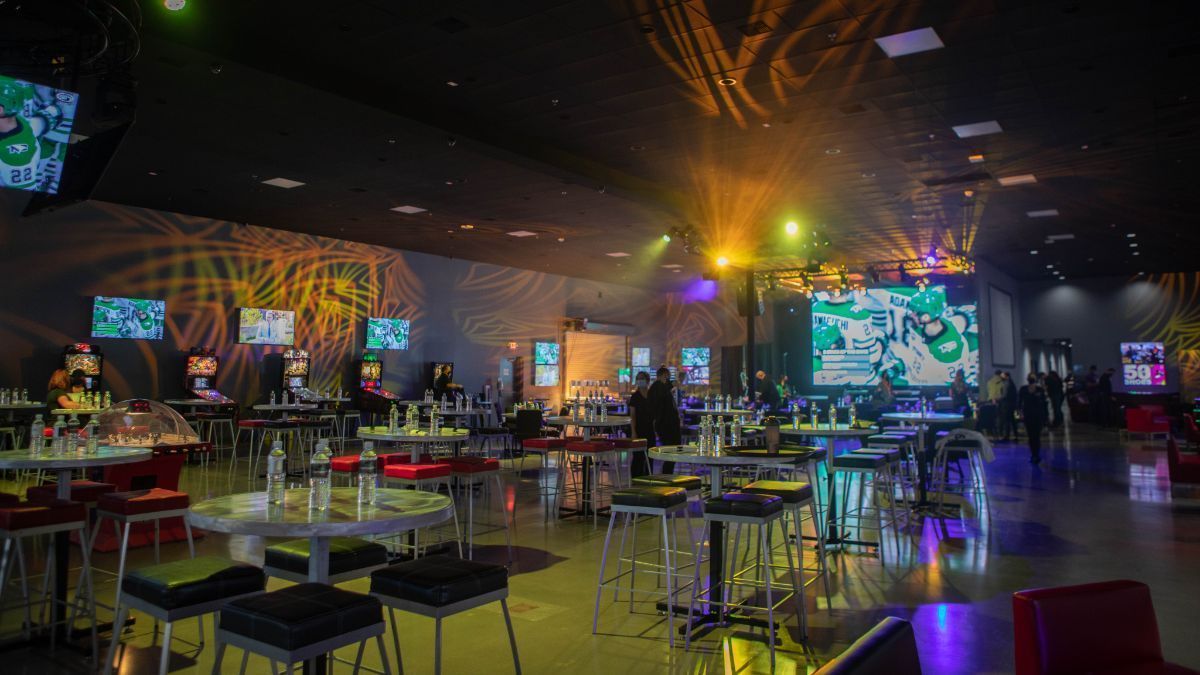 Location Details
For event planners and businesses seeking a unique venue, Diversion Amusements provides a truly customizable, versatile meeting and event space in the heart of the Stadium District only minutes from the Fabulous Las Vegas Strip and McCarren Airport.
Full catering can be done on property - Our chef de cuisine can perfect a tantalizing menu with tastes from around the world. We also offer Vegan, vegetarian and gluten free options to accommodate all of your dietary needs.
Diversion Amusements offers an elevated bar experience with an array of craft cocktails and craft beer, offering you and your group a unique and quality experience. We have a 30' granite bar that includes LED illumination underneath to create an incredible glow effect. With over 12,500 LED's the bar can be changed to any color to suit your needs.
We have over 50 pinball and arcade games that can be strategically placed throughout the venue - Welcome to an arcade for grown ups. Let us keep you entertained with air hockey, arcade games and 50+ extraordinary pinball machines, and even a virtual reality room with two complete stations to be sure your experience is truly out of this world.
Diversion Amusements has a 24' x 16' stage, Bose Concert Sound for live performances, professional lighting with lasers, fog effect and geysers to enhance the concert stage and venue, 38 televisions throughout the space and a giant 22' wide by 11.5' tall video wall.
Our Space Uses:
Business Meetings and Corporate Events
Multimedia Training Center
Award Presentations
Breakout and Ancillary Meetings
Charity Events
Product Launches
Trade Shows and Exhibits
Concerts
Game Day Festivities & Viewing Parties
Community Events
Website Links
Location Map / Address
5321 Cameron Street
Las Vegas, Nevada 89118
Map It
Disclaimer:
The Nevada Film Office is not involved with final approval and/or permission to use a location for a production. Location fees, production shooting restrictions, rules and requirements are negotiated between the production and location management.
The information provided above is for the sole purpose of research by website visitors. Images and text may be copyrighted by individuals and cannot be used or reproduced without permission. No explicit permission is granted for website visitors to reproduce the content published on this web page outside the sole purpose of research.
If you would like more information about a filming location, you can fill out the "Request More Info" form below or call (702) 486-2711.
You can also visit our production directory if you would like to hire a location manager or location scout for further assistance. You can also find additional location support services in our online production directory.
Request More Info
If you would like more information about this property, please fill out the following form.