Nature Health Farms
---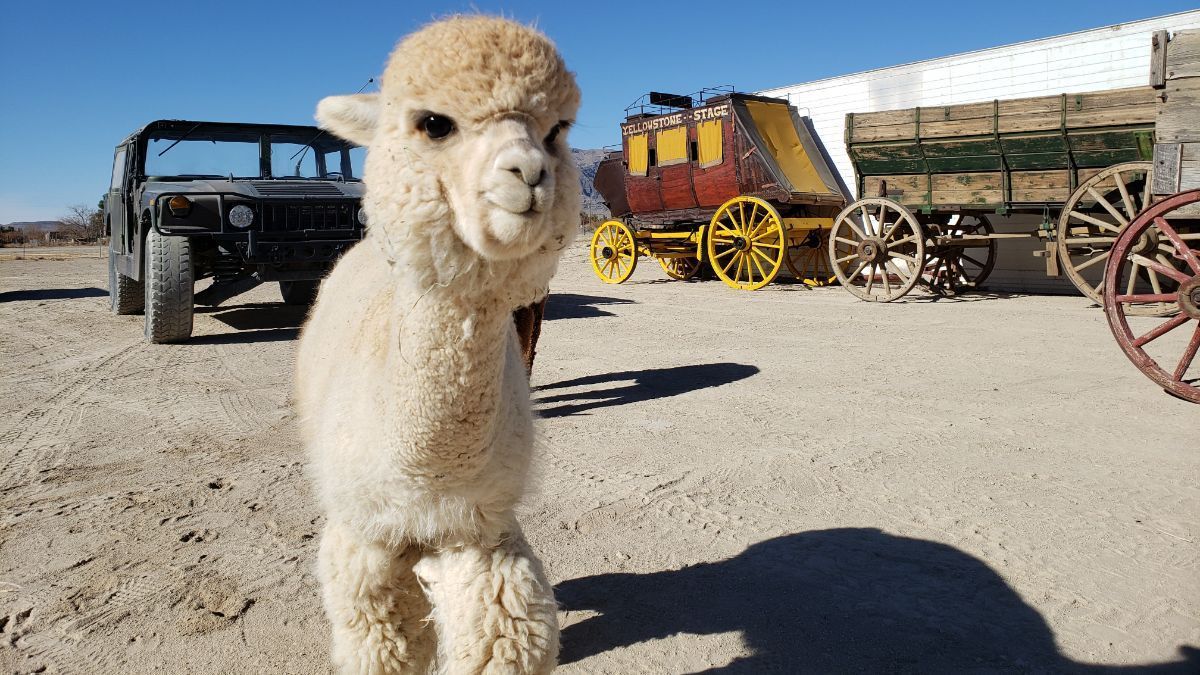 Location Details
Nature health farms in Pahrump is a unique venue location that offers a variety of a different scenic backgrounds ranging from dry desert to agriculture with hemp and sun flowers to farm life with animals including but not limited to: alpaca, goats, pigs, bison, horses, peacocks, ducks, chickens, donkey and more.
We also maintain a largest wagon collection with the original Nevada stage coach and have an antique store full of antique and vintage items on site.
Our prop list includes an 87 Military Humvee, 57 GMC, 67 Dodge truck, full sized Native America Teepee, and lots of rare antiques and collectibles.
Additional services include : Helicopter & limo transportation, local production crew, catering services, Vegas concierge services and more.
Filmography
Guest include but not limited to: AGT Deadly Games, AGT Grace Good, Angelia Alexon, Mike Hammer, Imagine Dragons member, Jeremy Jackson (Baywatch) and more.
Location Map / Address
351 w. Bunarch Road
Pahrump, Nevada 89060
Map It
Disclaimer:
The Nevada Film Office is not involved with final approval and/or permission to use a location for a production. Location fees, production shooting restrictions, rules and requirements are negotiated between the production and location management.
The information provided above is for the sole purpose of research by website visitors. Images and text may be copyrighted by individuals and cannot be used or reproduced without permission. No explicit permission is granted for website visitors to reproduce the content published on this web page outside the sole purpose of research.
If you would like more information about a filming location, you can fill out the "Request More Info" form below or call (702) 486-2711.
You can also visit our production directory if you would like to hire a location manager or location scout for further assistance. You can also find additional location support services in our online production directory.
Request More Info
If you would like more information about this property, please fill out the following form.