1 Story Modern Cottage w/Pool Built in 1956
---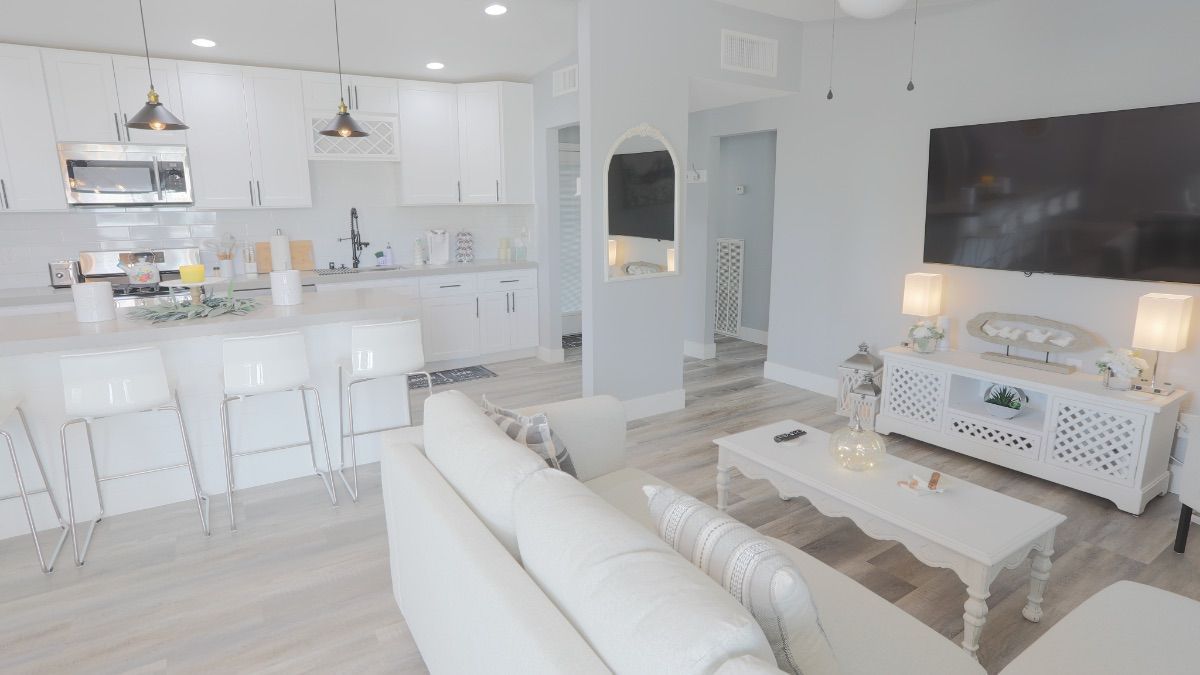 Location Details
The Serendipty home is a modern cottage is located 5 mins from Downtown Freemont Street and 8 mins from the Las Vegas Strip. It has 3 bedrooms and 2 full baths. All Bedrooms are furnished with King sized beds and all the comforts of home. The exterior is the original vintage vibe but the interior is white and gray with accent colors throughout. The pool is a small yet deep. The Serendipity is a great place to film your next movie, commercial, TV series, or even just make this your home while you're here in amazing Las Vegas.
Photo Credits
Fred Morladge @PhotoFM.com
Square Footage
Living Area - 1,180 sqft Home lot - 6,970 sqft
Ceiling Height
smallest door way is 81 in. height and tallest ceiling is 9 ft.
Location Address
Private Address
Las Vegas, Nevada
Disclaimer:
The Nevada Film Office is not involved with final approval and/or permission to use a location for a production. Location fees, production shooting restrictions, rules and requirements are negotiated between the production and location management.
The information provided above is for the sole purpose of research by website visitors. Images and text may be copyrighted by individuals and cannot be used or reproduced without permission. No explicit permission is granted for website visitors to reproduce the content published on this web page outside the sole purpose of research.
If you would like more information about a filming location, you can fill out the "Request More Info" form below or call (702) 486-2711.
You can also visit our production directory if you would like to hire a location manager or location scout for further assistance. You can also find additional location support services in our online production directory.
Request More Info
If you would like more information about this property, please fill out the following form.