Sinner Studios
---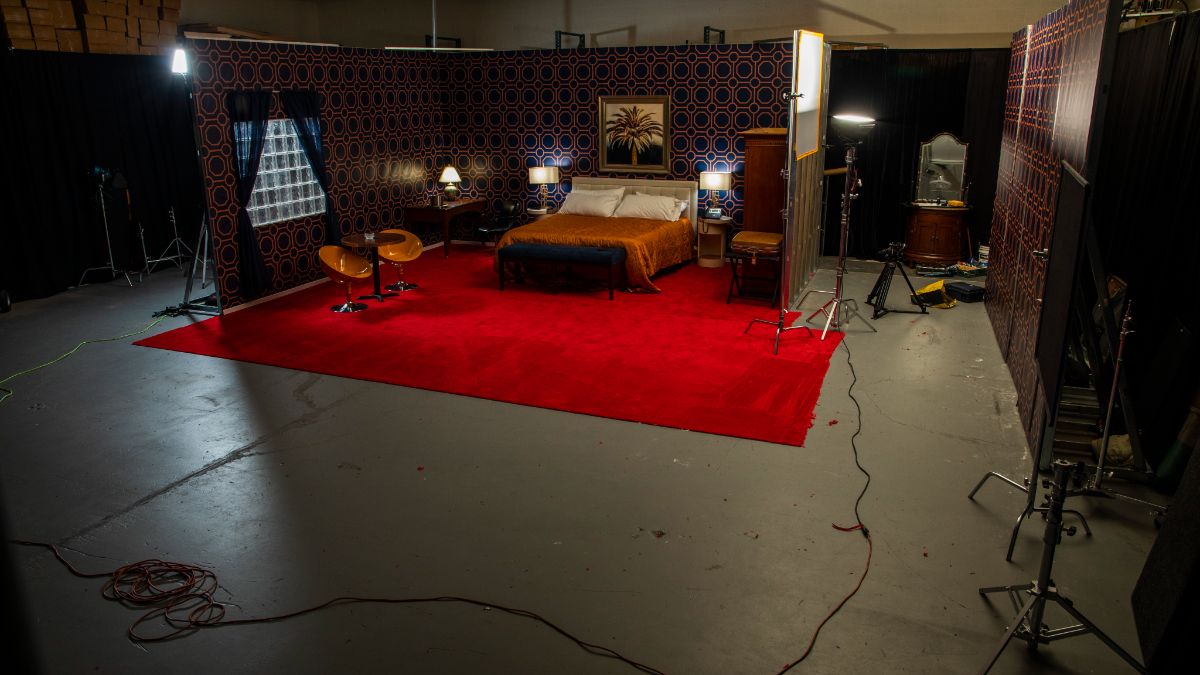 Location Details
We are centrally located 1.5 miles west of the Las Vegas Strip. We have a 5000 square foot space including 4000 sq feet of Production space and 1000 sq feet of Office and conference room space. Our studio is affordably priced and when you rent the space, you access the whole space, not just the studio area. You take over the office, our lounge, conference room, edit bays and the entire production studio.
LIQUID ART DEPARTMENT
We are Filmmakers helping Filmmakers. We also produce our own content, so we know the important details that make you work smarter not harder. Years of making content with no budgets helps us recognize that there are always cheaper or quicker ways to achieve what you are looking for.
MODULAR SETS
We have created a modular space that can be changed quickly and easily so that you can shoot in the space you want. It can be customized for your needs or we have generic ready to shoot sets, so you don't have to live on a prayer that a location is going to allow you permission.
OPEN SPACE
Our space is wide open. When you are on the production floor, you can see the entire studio, we have plenty of seating for large crews. We made It this way so it is easy to communicate and see what's happening.
PRINT SERVICES
We all know that print adds those last minute details that you need: Photos, signs, documents, whatever it is you need to tell your story. We can also print backdrops and flooring so that you can shoot exactly what you want. We have the ability to print what you need from small to large format.
Filmography
We are currently shooting content for SINNER TV, an unrestricted block of programming for ages 21 and over.
Website Links
3111 S Valley View Blvd, Suite L-119
Las Vegas, Nevada 89102
Map It
Disclaimer:
The Nevada Film Office is not involved with final approval and/or permission to use a location for a production. Location fees, production shooting restrictions, rules and requirements are negotiated between the production and location management.
The information provided above is for the sole purpose of research by website visitors. Images and text may be copyrighted by individuals and cannot be used or reproduced without permission. No explicit permission is granted for website visitors to reproduce the content published on this web page outside the sole purpose of research.
If you would like more information about a filming location, you can fill out the "Request More Info" form below or call (702) 486-2711.
You can also visit our production directory if you would like to hire a location manager or location scout for further assistance. You can also find additional location support services in our online production directory.
Request More Info
If you would like more information about this property, please fill out the following form.