National Automobile Museum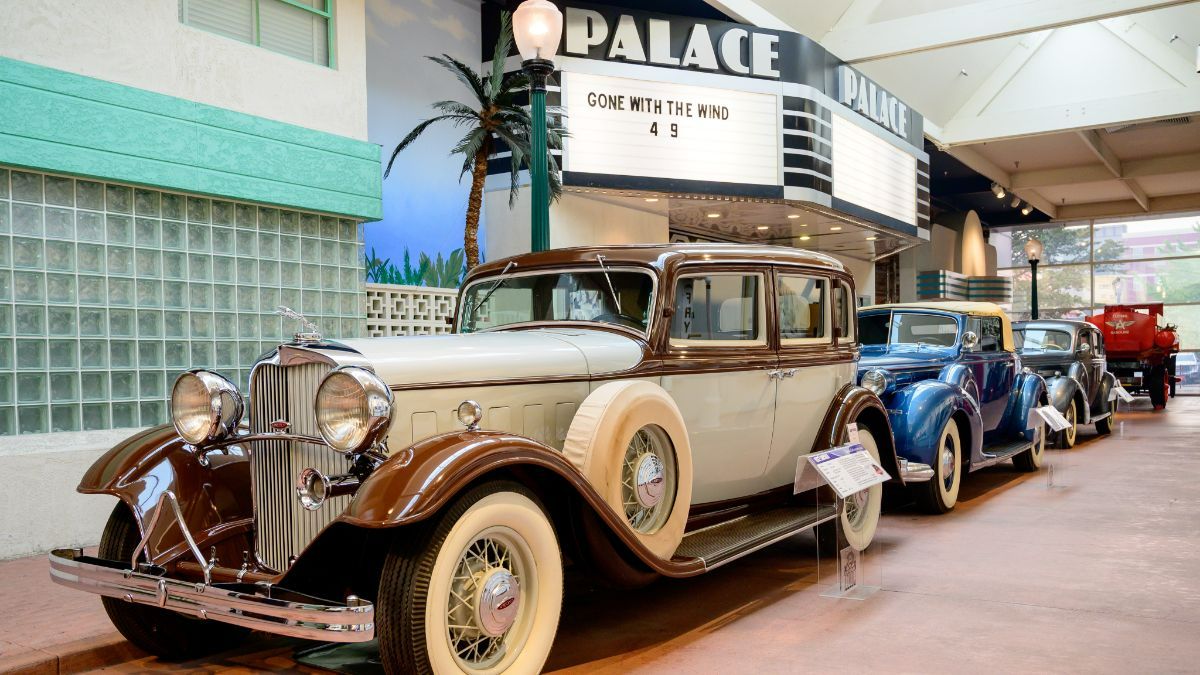 Location Details
The National Automobile Museum's 105,000-square-foot building features unique period street settings complete with storefronts and facades, including a blacksmith shop, a 1930s movie theatre, a turn-of-the-century main street, an old-fashioned service station, etc. It also contains five galleries of exceptional automobiles and related artifacts. The world-renowned collection contains more than 225 rare, orphan, one-of-a-kind, antique, and collector cars (ranging from 1892 to 2002). The majority (175) of the Museum's automobiles were formerly owned by the late, world-famous gaming pioneer and collector Bill Harrah. The venue also features a 157-seat theatre, podcast studio, TV studio, and multiple event areas available for filming, including a 16,000 sq. ft. riverfront patio venue with a 40 ft. bar pavilion overlooking the beautiful Truckee River. We are also adjacent to the original Reno Arch on Lake Street.
Filmography
Several pilots and commercials have been filmed in the Museum. Our cars have been featured in several major movies including Titanic.
Website Links
Location Map / Address

Reno, Nevada 89501
Map It
Disclaimer:
The Nevada Film Office is not involved with final approval and/or permission to use a location for a production. Location fees, production shooting restrictions, rules and requirements are negotiated between the production and location management.
The information provided above is for the sole purpose of research by website visitors. Images and text may be copyrighted by individuals and cannot be used or reproduced without permission. No explicit permission is granted for website visitors to reproduce the content published on this web page outside the sole purpose of research.
If you would like more information about a filming location, you can fill out the "Request More Info" form below or call (702) 486-2711.
You can also visit our production directory if you would like to hire a location manager or location scout for further assistance. You can also find additional location support services in our online production directory.
Request More Info
If you would like more information about this property, please fill out the following form.