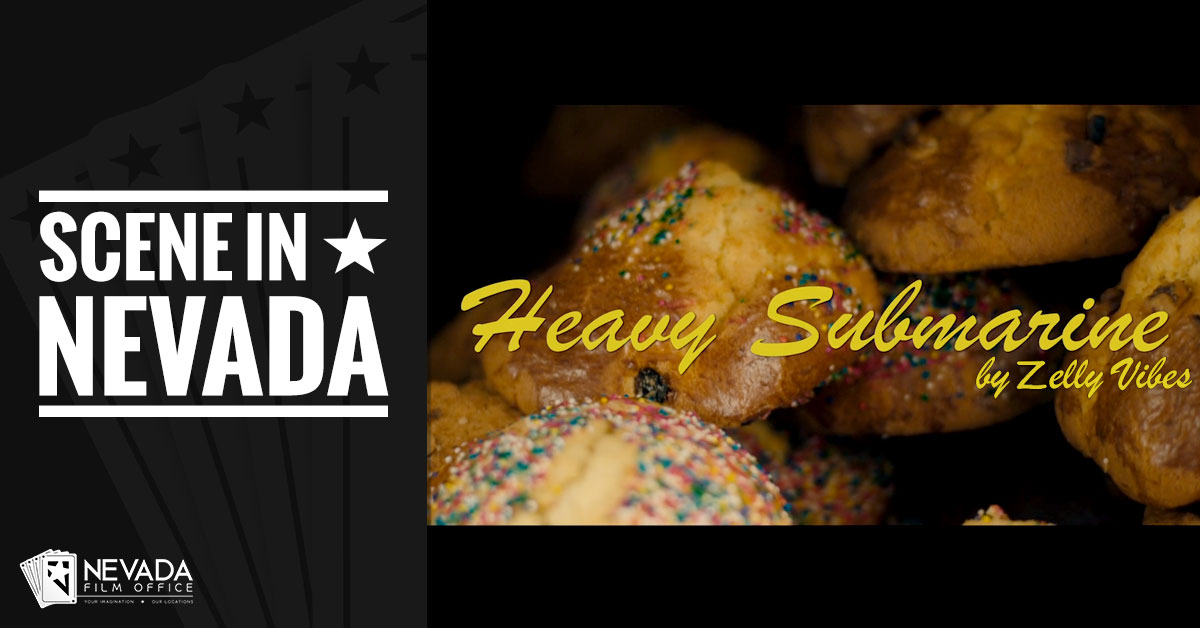 Born in California and raised in Las Vegas, NV, Zelly Vibes is a singer/songwriter who has been performing since the age of eleven. She began her career singing Spanish Folk music and debuted her first English mixtape in March 2016. She recently released the music video for the Spanish version of her song "Heavy Submarine."
The music video was filmed at Carniceria Guadalajara located in North Las Vegas. Watch it below:
---
Fun Fact: The original music video for the English version was released in 2016. Watch it on YouTube here.
---
Interested in hiring the production crew who worked on this music video for your next project? Click on the available links below to see skills, credits, and contact information!
Music: Zelly Vibes
Director: Leslie Gomez
Cinematography: Tate McCurdy
Steadicam: Alex White
1st AC: Traiana Nescheva
Gaffer: Alfredo Montenegro
Grip: Stacey Gearing
Grip: Marco Traveres
Editor/AD: Heather Aradas
Colorist: Tate McCurdy
Makeup: Caitlyn Young
Art: Thinh Nguyen
Choreographer: Olivia Hernando
Dancers & Talent: Olivia Hernando, Mariah Rivera, LJ Martinez, Darrell Rivera, Jesus Nanci, Jacent Wamala, Patsy Rodriguez
BTS: Lynsey Cook
Location: Carniceria Guadalajara (Las Vegas)
Additional Support: Ngan Ha, Sean Gearing, Ryan Galvan, Mr. Camera Inc., Robert Starling, Uraina Serna
---
Featured Business
Advertisement
---
Disclaimer: The information contained in this article is deemed to be accurate and true to the best of our knowledge. If there are any inaccuracies, you may submit corrections and sources by visiting our Contact page. We do not sponsor or endorse anyone in our posts nor do we receive compensation of any kind in exchange for providing information about specific websites or resources unless otherwise noted, so please check for references, business licenses or credentials as you feel necessary.