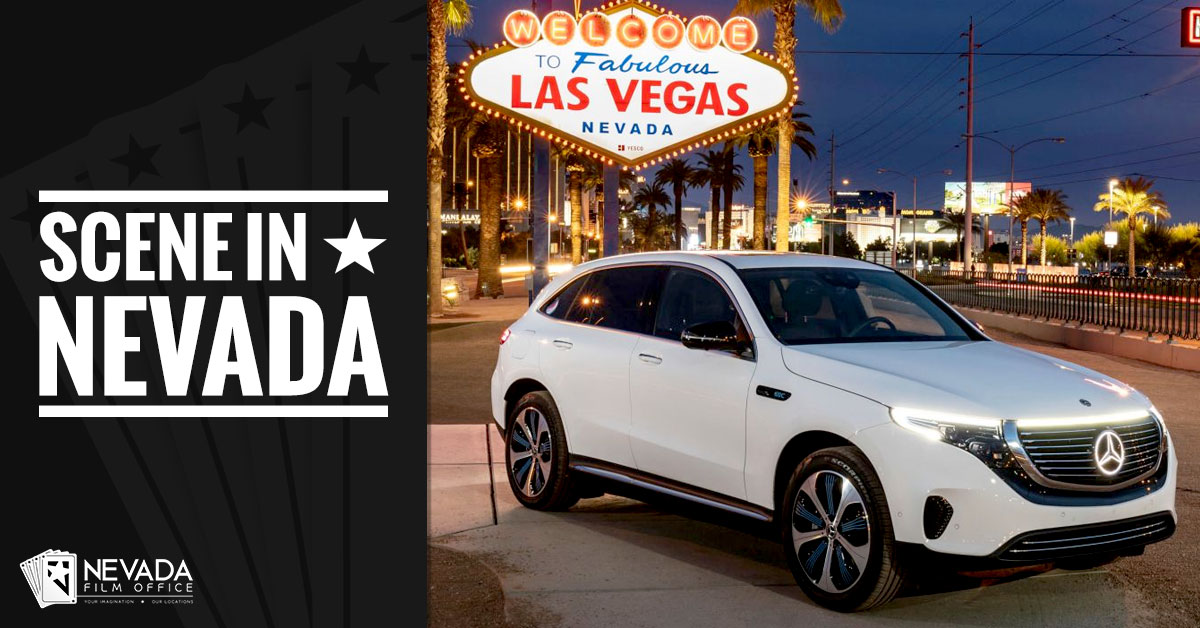 The Mercedes-Benz EQC is the first vehicle launched under the new product and technology brand EQ. Featuring the clever MBUX voice assistant, you can ask your Mercedes all kinds of uncommon and unique questions.
Check out the brilliant and touching commercial for the Mercedes-Benz EQC shot on location in Las Vegas, NV:
"Mercedes-Benz EQC (2019) in Las Vegas: Yes, A.I. do" by Mercedes-Benz
The spot was first presented at CES 2019. It is now airing on national TV throughout North America and Europe, particularly in Germany.
Featuring A Little White Wedding Chapel, the streets of Downtown Las Vegas, and the Las Vegas Strip, the commercial was filmed close to the Christmas and New Year's holiday season. The production gives a special thanks to Tia O'Brien, Clark County Permit Office, Tina Hayes, City of Las Vegas Permit Office and LVMPD who all helped tremendously in making the production come together.
Our local crew did an amazing job working on this commercial. If you are looking for top notch crew for your next project, be sure to check out our online Nevada Production Directory or click on the links below for each of these professionals' profiles and contact information!
Producer: Hakan Cirak
Senior PA: Yana Isabelle Maier
PA: Brandon Cox
DIT: Sam Sanchez
Sound Mixer: John Pitron
Location Manager: Joe Liuzzi
MUA: Susan Simone
Additional Make-Up: Dorota Hines
Trailer Driver: Sasha Maravic
Fletcher Jones Imports – Mercedes-Benz
---
Featured Business
Advertisement
---
Disclaimer: The information contained in this article is deemed to be accurate and true to the best of our knowledge. If there are any inaccuracies, you may submit corrections and sources by visiting our Contact page. We do not sponsor or endorse anyone in our posts nor do we receive compensation of any kind in exchange for providing information about specific websites or resources unless otherwise noted, so please check for references, business licenses or credentials as you feel necessary.