Released on December 7, 2001, Ocean's Eleven is a 2001 remake of the 1960 Rat Pack film of the same name. Although the production was released late in the year, it was still the fifth highest grossing film of 2001.
Two sequels have already been filmed and released – Ocean's Twelve in 2004 and Ocean's Thirteen in 2007. Another Ocean's reboot featuring an all-female cast is rumored to be in development.
Watch the original 2001 Ocean's Eleven movie trailer below:
For the most part, Ocean's Eleven was filmed on location in Las Vegas. Check out all of the Nevada filming locations below for Ocean's Eleven:
The Cromwell
In the beginning of the film, the three most "successful" robberies in the history of Las Vegas are described. The third most successful robbery took place at a casino called the Horseshoe.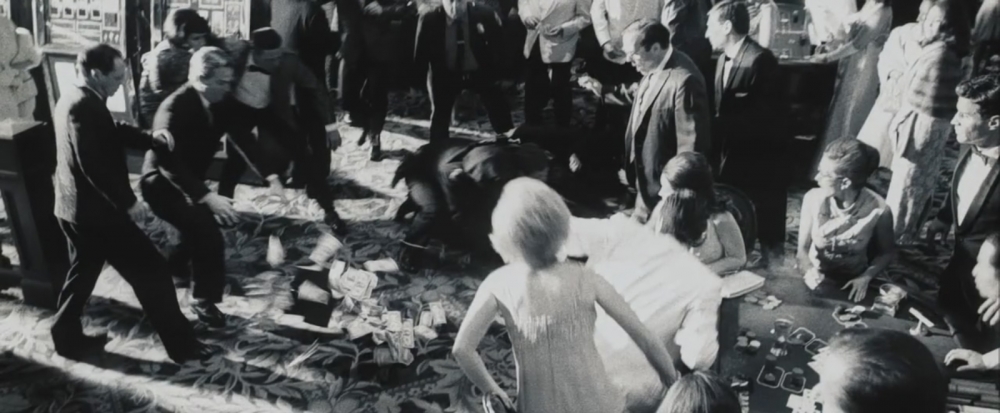 Barbary Coast was actually the name of the hotel & casino during filming. It was later known as Bill's Gamblin' Hall and Saloon, then was closed, renovated, and eventually reopened as The Cromwell in 2014.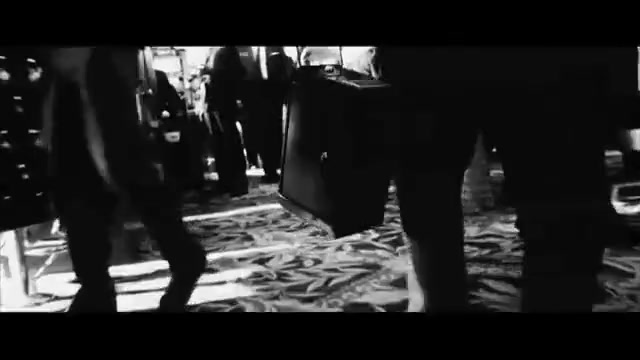 Flamingo Las Vegas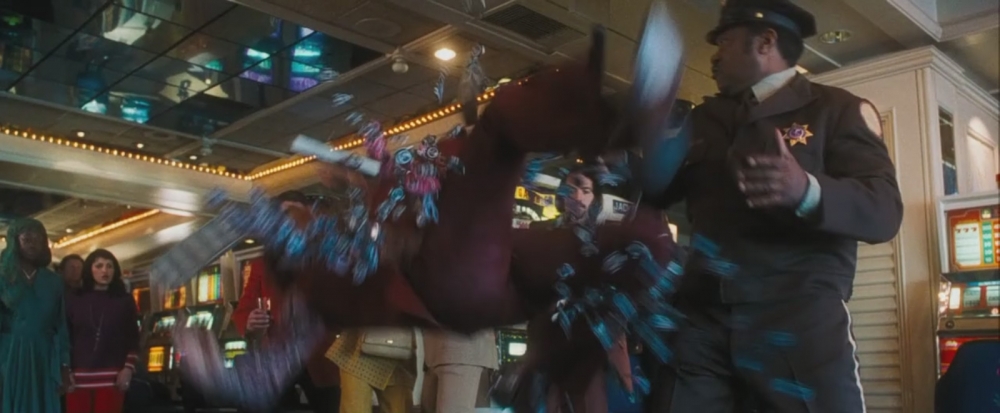 The second most successful robbery in the history of Las Vegas in the film's storyline is one that occurred at the Flamingo Hotel & Casino in 1971.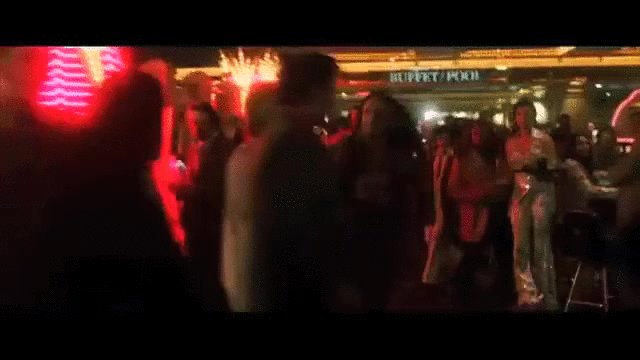 Caesars Palace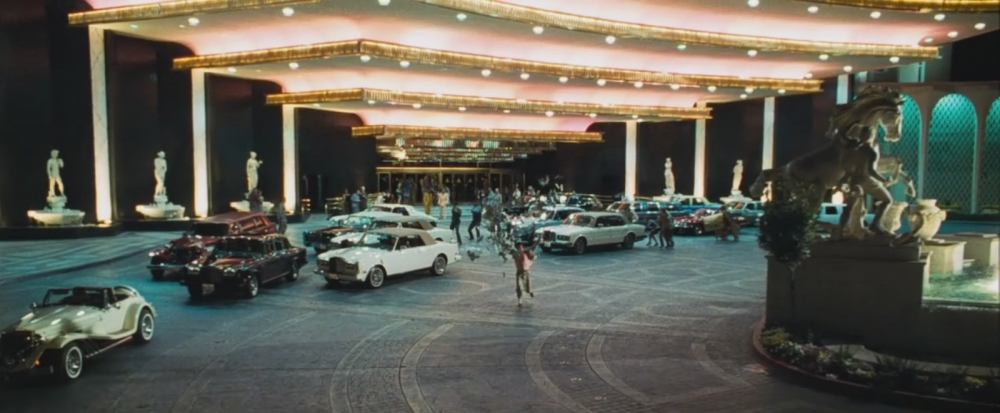 Finally, the *closest* any man has ever come to robbing a Las Vegas casino happened at Caesars Palace in 1987.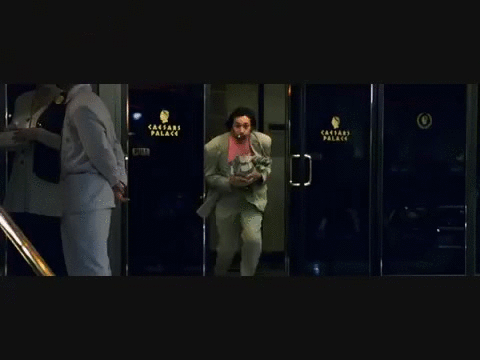 Welcome To Las Vegas Sign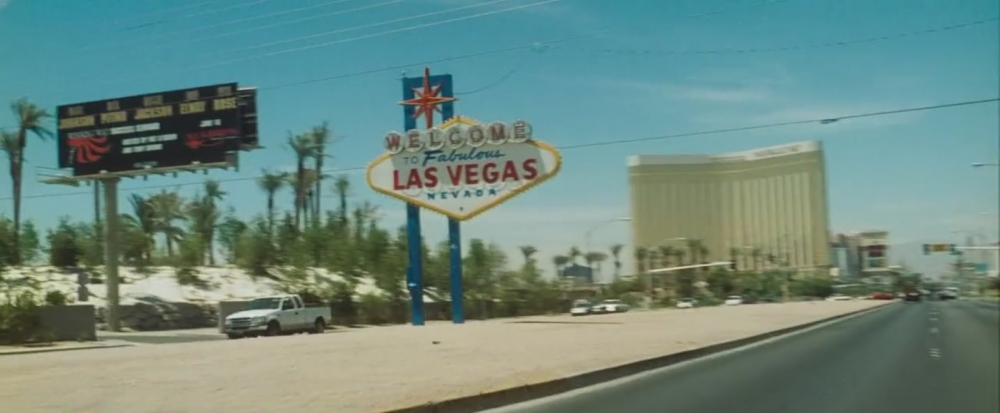 Fun Fact
Betty Willis designed the Welcome to Las Vegas sign and never copyrighted it, considering it a gift to the city. She passed away on April 19, 2015 at the age of 91. On May 5, 2015, Clark County commissioners declared May 5th "Betty Willis Day" in her honor.
Las Vegas Strip
Throughout the movie, there are nice overviews of the Las Vegas Strip.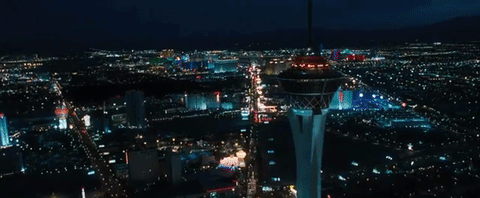 The Mirage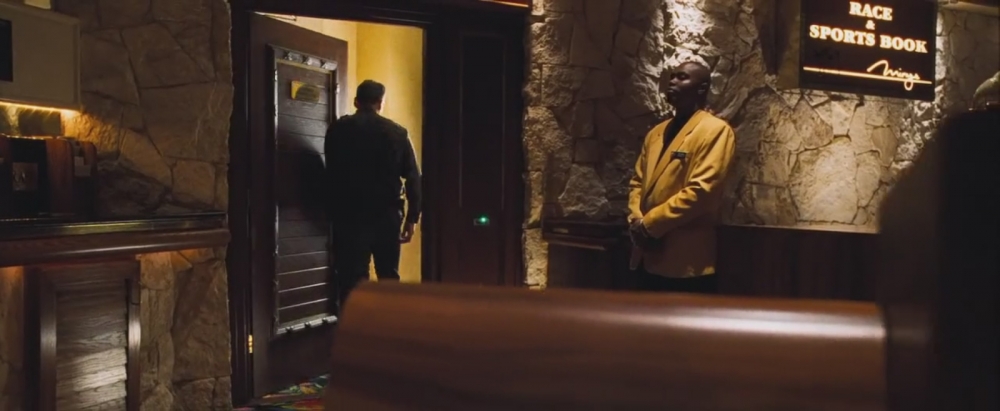 The Horse Gentlemen's Club (formerly known as Crazy Horse Too)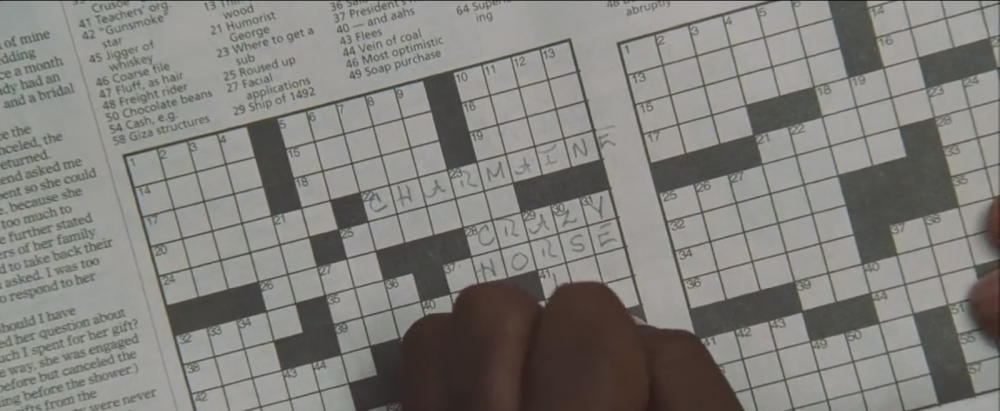 Bellagio Hotel & Casino
Bellagio was featured for a great majority of the film. Nearly five weeks were spent filming the interior and exterior of Bellagio.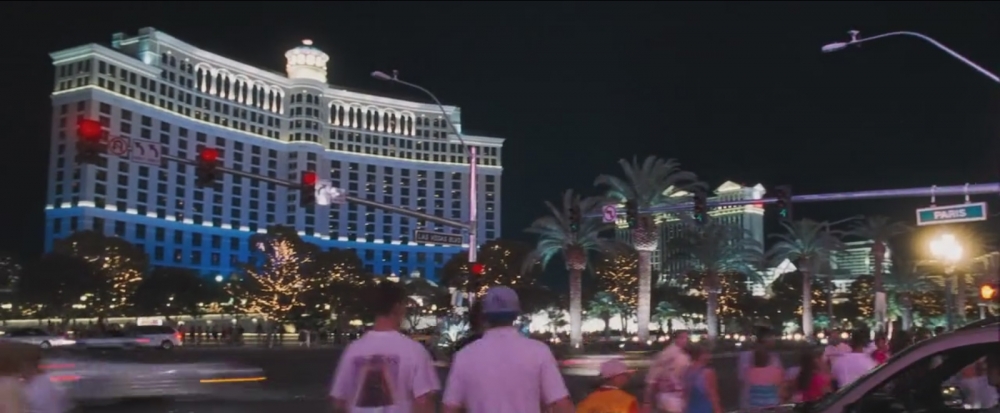 Fun Film Fact
Producer Jerry Weintraub had a great relationship with Steve Wynn who owned Bellagio at the time of their deal to allow Ocean's Eleven to film there. Steve Wynn sold Bellagio to Kirk Kerkorian before filming began, but he and Jerry Weintraub were also old friends, so everything moved forward as planned.
The cast and crew were allowed unrestricted 24-hour access. Production designer, Phil Messina also noted that 25-30% of the casino was given to the cast and crew at any one time, which was unprecedented. Standard operations were also disrupted in order to film movie scenes, such as closing valet parking for multiple days, turning off the Bellagio fountains, closing down the conservatory and botanical gardens, putting up a fake wall in front of the Le Cirque restaurant, and more.
The cast and crew attribute Bellagio's graciousness and accommodations to the relationship Jerry had with the casino. The lead cast members also lived at the Bellagio during filming, each in separate 7000 sq. ft. villas.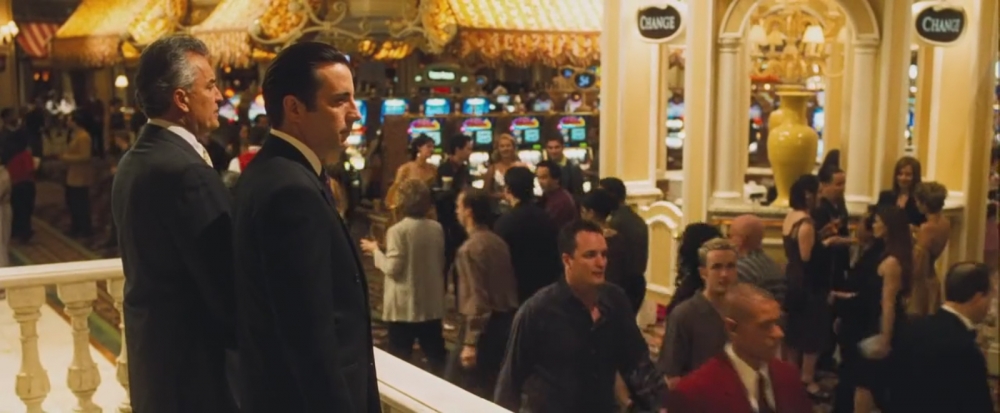 Fun Film Fact
Phil Messina designed and built 20 different sets as well as several partial sets into existing locations. Sets that were created and did not actually exist as depicted in the film included the cashier's cage on the casino floor of the Bellagio, the Bellagio vault, the Mirador Suite, and the "eye-in-the-sky" surveillance room where the hotel security monitors are.
Bellagio Conservatory & Botanical Gardens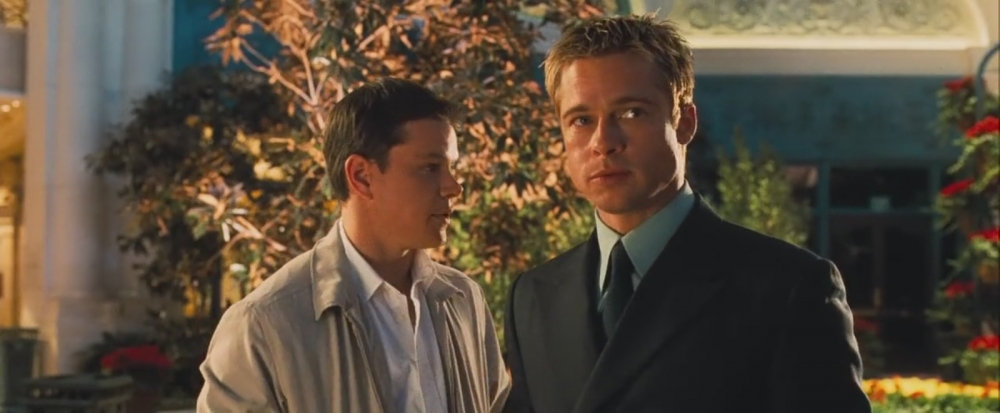 Fun Film Fact
The grand staircase that Julia Roberts is seen walking down in this scene was removed two years after Ocean's Eleven was released.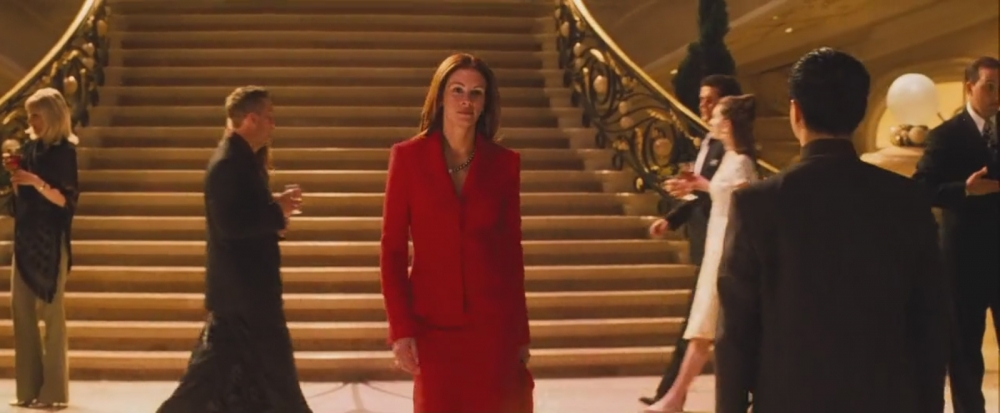 Bellagio Gallery of Fine Art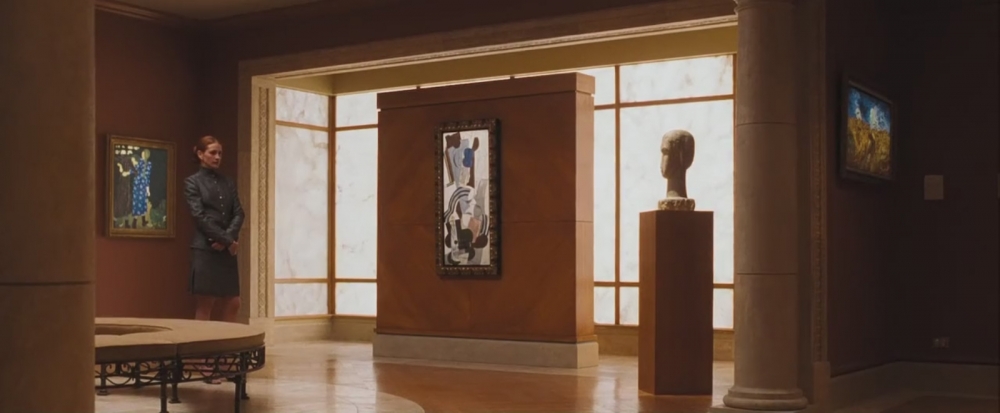 Fun Film Fact
The Bellagio Gallery of Fine Art was originally located near the grand staircase / Conservatory during filming. Since then, it has been relocated along the pool promenade.
Picasso Restaurant (at Bellagio)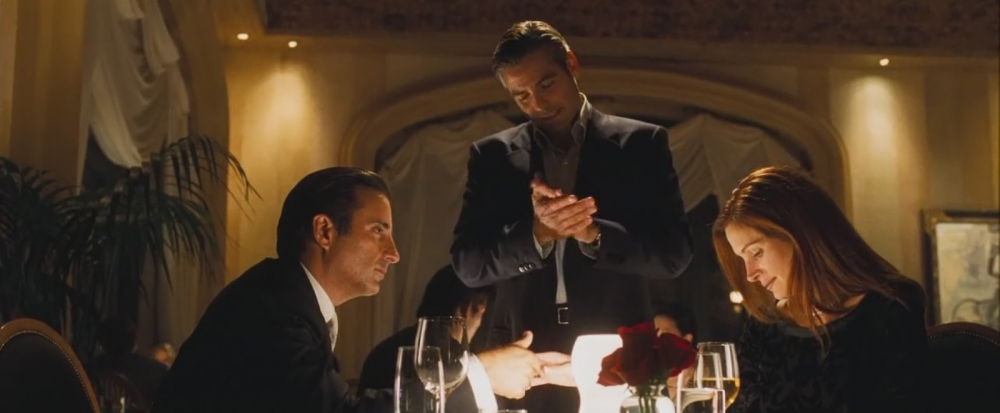 Monte Carlo Resort & Casino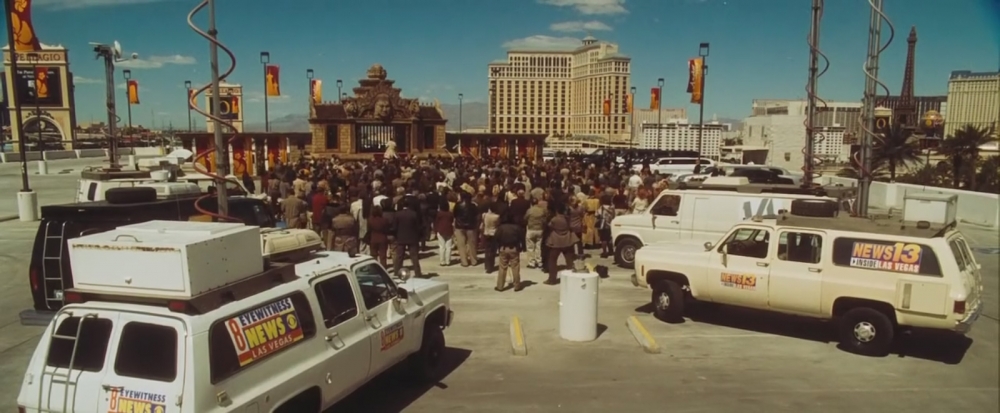 Fun Film Fact
This scene originally had the New York, New York Hotel & Casino being demolished, but after the 9/11 attacks, this scene was edited to rename the hotel "Xanadu" (fictional).
MGM Grand Garden Arena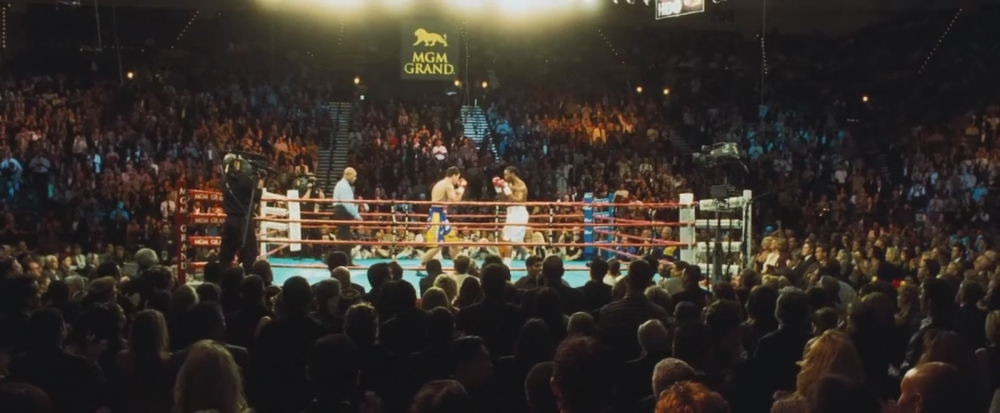 The boxing match between Lennox Lewis and Wladimir Klitschko took place at MGM Grand Garden Arena.
Sundance Helicopters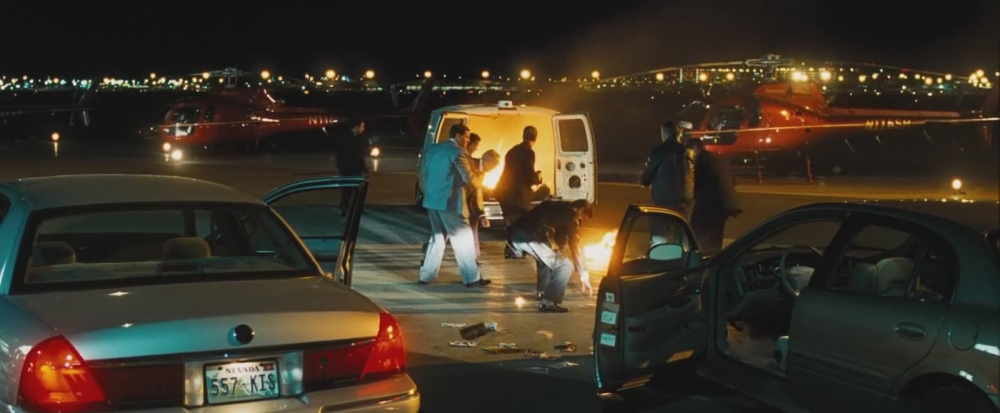 Fountains of Bellagio
The end scene in front of the Fountains of Bellagio is the most iconic shot in the film.
Fun Film Fact
In 2013 when the Fountains of Bellagio won the TripAdvisor Travelers' Choice award for top landmark in the United States, Bellagio President Randy Morton gave credit to Ocean's Eleven.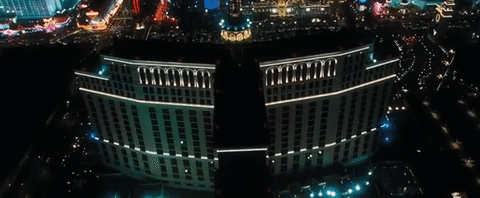 If you loved Ocean's Eleven and are here in Las Vegas, you should take your own little tour of all of these filming locations! Send us your pictures of you visiting these movie locations to recreate your favorite scenes and we'll share it on our Facebook and Twitter!
For addresses and exact locations used throughout Ocean's Eleven, check out our interactive Nevada Film Tourism Map!
The information contained in this article is deemed to be accurate and true to the best of our knowledge. If there are any inaccuracies, you may submit corrections and sources by visiting our Contact page.
---
Featured Business
Advertisement
---
Disclaimer: The information contained in this article is deemed to be accurate and true to the best of our knowledge. All data and information provided on this site is for informational/entertainment purposes only. If there are any inaccuracies, you may submit corrections and sources by visiting our Contact page. Nevada Film Office makes no representations as to accuracy, completeness, currentness, suitability, or validity of any information on this site & will not be liable for any errors, omissions, or delays in this information or any losses, injuries, or damages arising from its display or use. All information is provided on an as-is basis. We do not sponsor or endorse anyone in our posts nor do we receive compensation of any kind in exchange for providing information about specific websites or resources unless otherwise noted, so please check for references, business licenses or credentials as you feel necessary.