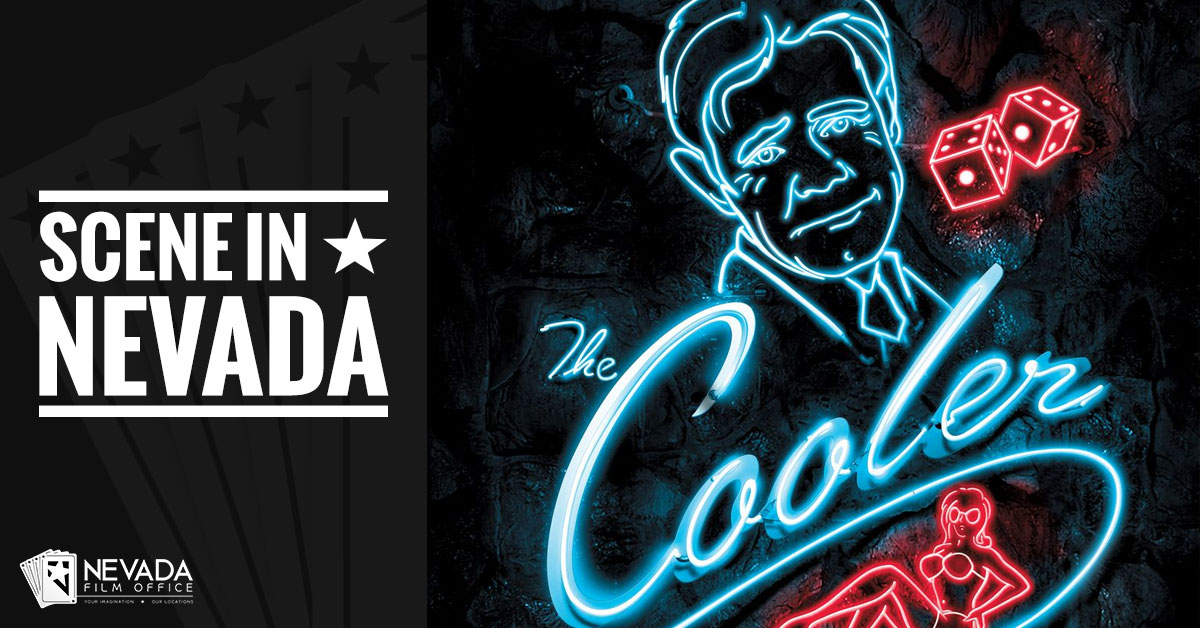 The Cooler is a 2003 romantic drama about a man so unlucky that his mere presence can change a person's luck from good to bad. Played by William H. Macy, this unlucky man Bernie Lootz is hired by a Downtown Las Vegas casino operator Shelly Kaplow (Alec Baldwin) to simply stand by casino gamblers who are on a winning streak to "cool" their luck. However, when Macy's character falls in love with a waitress played by Maria Bellow, his luck turns around and he instead spreads even more good fortune to those in his presence.
Watch the trailer below:
"The Cooler – Trailer" by The Casino Experience
Nevada Filming Locations
Although The Cooler is based near Fremont Street in Las Vegas, NV at a fictional casino named Shangri La, nearly all of the film was shot in Reno over the course of three weeks. The production's line producer, Elliot Rosenblatt, struck a deal with the Golden Phoenix hotel and casino (now known as the Montage Reno), which was undergoing renovations at the time. The production rented out the hotel for the entire cast and crew to stay at and shooting took place on the second floor (source). Macy called it "a perfect environment" (source).
A few aerial exterior shots were filmed in Las Vegas (source) and the back alley scenes in the film were shot at Fulton Alley in Reno (source).
During the closing credits, the demolition of several casinos were immortalized. These included the Aladdin, the Sands, the Landmark and the Dunes (source).
Fun Film Facts
The transformation of Macy's character from a "loser" to a "winner" was highlighted in a couple of different ways. Costume designer Kristin M. Burke dressed Macy in oversized and ill-fitting clothing early in the film. As Macy's character developed into a winner, his clothes became brighter and began to fit him better (source).
Lighting design was another method used by cinematographer Jim Whitaker to illustrate Macy's character change. In the beginning of the film, Macy's character is often seen in the shadows. As the film goes on, he is featured under a spotlight (source).
For more fun facts about the film, check out this interview on moviecitynews.com with the film's director, Wayne Kramer.
---
Additional Tools & Resources
---
Disclaimer: The information contained in this article is deemed to be accurate and true to the best of our knowledge. If there are any inaccuracies, you may submit corrections and sources by visiting our Contact page. We do not sponsor or endorse anyone in our posts nor do we receive compensation of any kind in exchange for providing information about specific websites or resources, so please check for references, business licenses or credentials as you feel necessary.