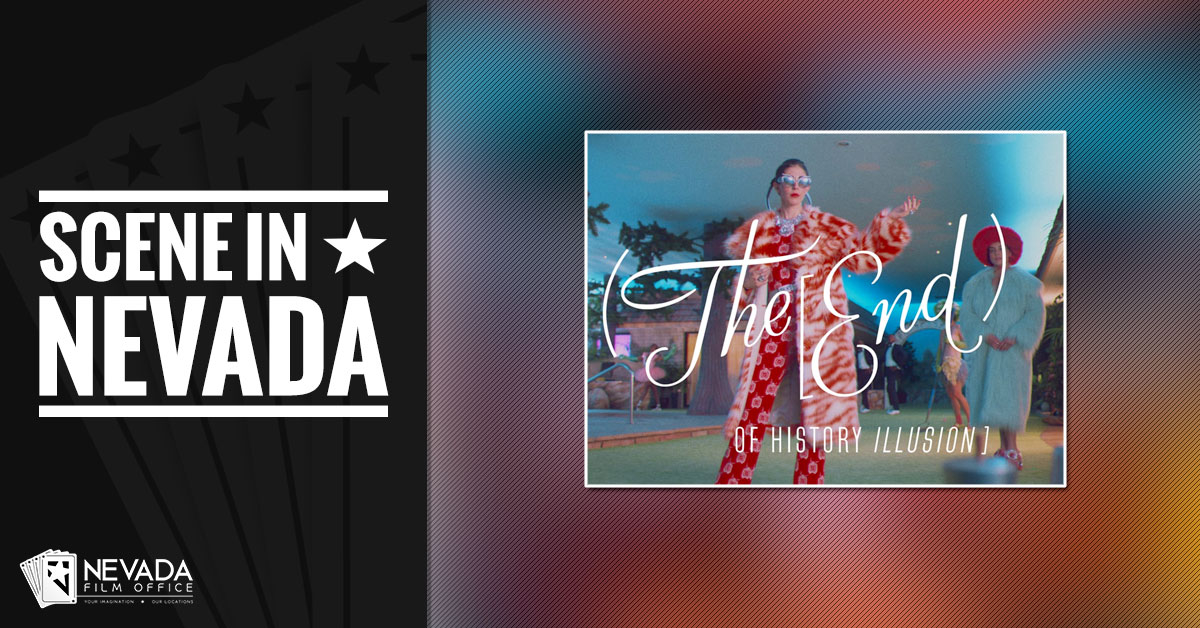 (The [End) of History Illusion] is a 2017 short film by filmmaker, dancer, and choreographer Celia Rowlson-Hall. It is the 14th in a series of 17 shorts commissioned by Miu Miu (Prada Group) Women's Tales, which invites female directors to celebrate and explore femininity in the 21st century. The only stipulation is that the directors incorporate Miu Miu clothing into their films. Since the fashion brand created the series in 2011, they have commissioned two films a year, one for their summer collection and one for their winter collection.
Inspired by the textiles and colors in Miu Miu's collection, Rowlson-Hall "wanted to explore commercialism in the face of fear, creating a spectacle to distract and entertain, an escape from our present day reality," which paired well in using The Underground House as an integrated part of the film's story. In case you are not familiar, The Underground House is a 15,000 sq. ft. luxury bunker built 26 feet under a regular home in Las Vegas, NV by a couple dealing with their present day reality of trying to survive the Cold War era.
---
Learn more about The Underground House here!
---
Watch the trailer for (The [End) of History Illusion]:
"Miu Miu Women's Tales #14 – (The [end) of history illusion] – Trailer" by Miu Miu
The full short is also available below:
"Miu Miu Women's Tales #14 – (The [end) of history illusion]" by Miu Miu
You can learn more about the making of the film and check out an interview with filmmaker Celia Rowlson-Hall on the miumiu.com website.
---
Featured Business
Advertisement
---
Disclaimer: The information contained in this article is deemed to be accurate and true to the best of our knowledge. If there are any inaccuracies, you may submit corrections and sources by visiting our Contact page. We do not sponsor or endorse anyone in our posts nor do we receive compensation of any kind in exchange for providing information about specific websites or resources unless otherwise noted, so please check for references, business licenses or credentials as you feel necessary.