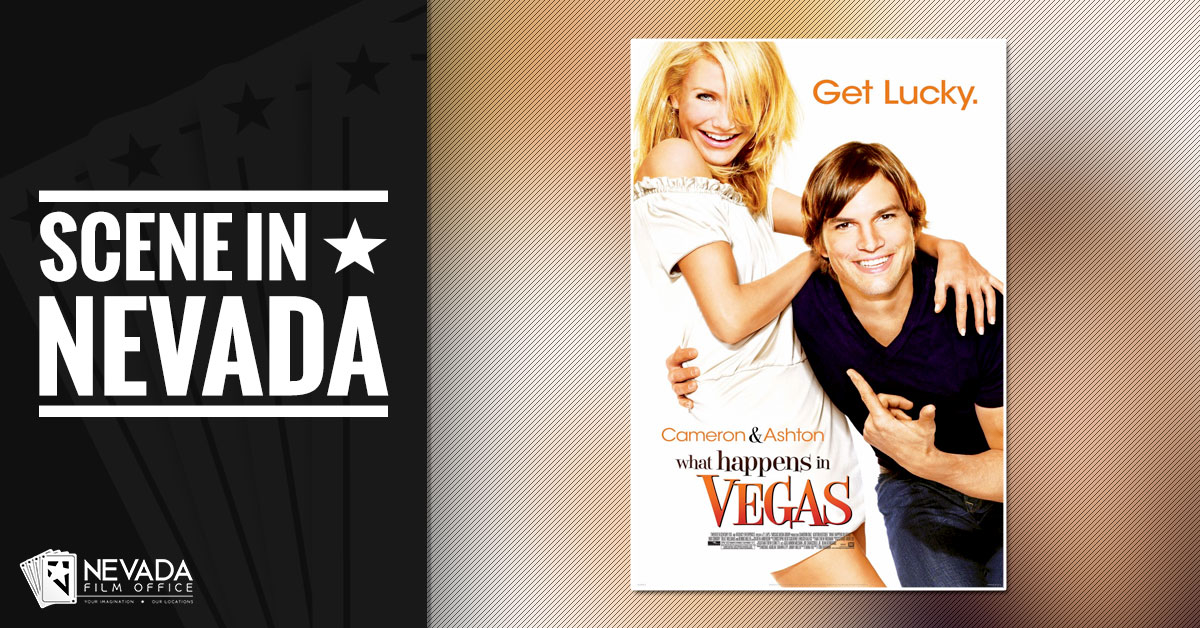 What Happens in Vegas is a 2008 comedy starring Cameron Diaz and Ashton Kutcher. The film's title is based on the Las Vegas catchphrase, "What Happens in Vegas, Stays in Vegas."
The movie follows the story of two strangers, Jack and Joy, who discover that they married each other after a night of debauchery in Sin City. When Jack wins a $3 million jackpot after playing Joy's quarter before they have a chance to file for divorce, a judge orders that they spend the next six months trying to make their marriage work and attend marriage counseling sessions before ownership of the earnings can be determined.
Watch the trailer below:
"What Happens In Vegas | Official Trailer | 20th Century FOX" by 20th Century Fox
---
Fun Fact: In its opening weekend, the film grossed $20.2 million in the U.S. and Canada, finishing second at the box office behind 'Iron Man,' which was also partially filmed in Las Vegas.
---
Where Was What Happens in Vegas Filmed in Nevada?
Some of the scenes in the movie What Happens in Vegas were filmed at Planet Hollywood. Learn more about filming at Planet Hollywood here.
---
Featured Business
Advertisement
---
Disclaimer: The information contained in this article is deemed to be accurate and true to the best of our knowledge. All data and information provided on this site is for informational/entertainment purposes only. If there are any inaccuracies, you may submit corrections and sources by visiting our Contact page. Nevada Film Office makes no representations as to accuracy, completeness, currentness, suitability, or validity of any information on this site & will not be liable for any errors, omissions, or delays in this information or any losses, injuries, or damages arising from its display or use. All information is provided on an as-is basis. We do not sponsor or endorse anyone in our posts nor do we receive compensation of any kind in exchange for providing information about specific websites or resources unless otherwise noted, so please check for references, business licenses or credentials as you feel necessary.