Water Rock Ranch, corrals, pastures, pool
---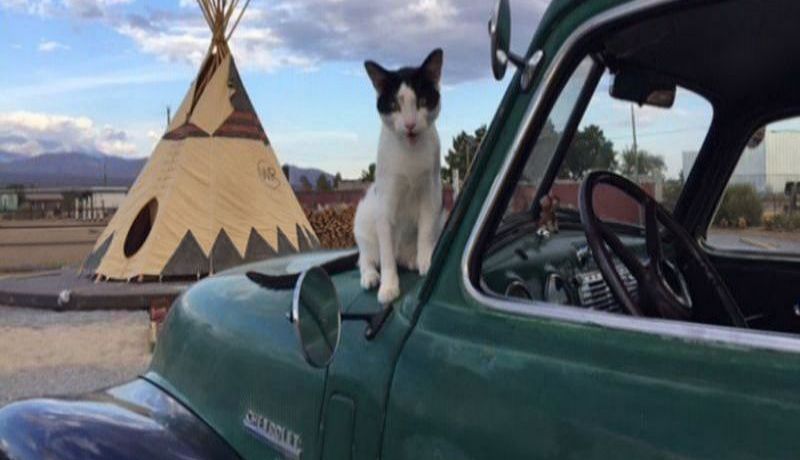 Location Details
Water Rock Ranch is a clean, picturesque 5 acre ranch in Pahrump, Nevada, a valley surrounded by magnificent mountains, and next door to a mission like tower.
On the WRR property: one 18' diameter tipi, corrals, 2 pastures, large greenhouse, oasis swimming pool and jacuzzi, horseshoe pits, 1/2 Basketball court, a beautiful pergola sitting area, meditation area, fire pits, an old 1890 Ore wagon (non-functional), a 5th wheel (non-movable), the exterior of a 3000SF Quonset Hut, and several undefined building exteriors, a 1950 3100 Chevy 1/2 ton pick up, an outdoor kitchen, and animals: chickens, ducks, goat pens, cats, etc. Note: for those with allergies, there is alfalfa hay on the ranch.
WRR is about an hour+ west of Las Vegas.
Filmography
A few student film shorts and the teaser for the feature "Ride Hard Live Free."
Website Links
Location Address
Private Address
Pahrump, Nevada
Disclaimer:
The Nevada Film Office is not involved with final approval and/or permission to use a location for a production. Location fees, production shooting restrictions, rules and requirements are negotiated between the production and location management.
The information provided above is for the sole purpose of research by website visitors. Images and text may be copyrighted by individuals and cannot be used or reproduced without permission. No explicit permission is granted for website visitors to reproduce the content published on this web page outside the sole purpose of research.
If you would like more information about a filming location, you can fill out the "Request More Info" form below or call (702) 486-2711.
You can also visit our production directory if you would like to hire a location manager or location scout for further assistance. You can also find additional location support services in our online production directory.
Request More Info
If you would like more information about this property, please fill out the following form.