4 REAL INTIMATE
Location Type:
Architecture
Businesses
Stores and Shops
---
---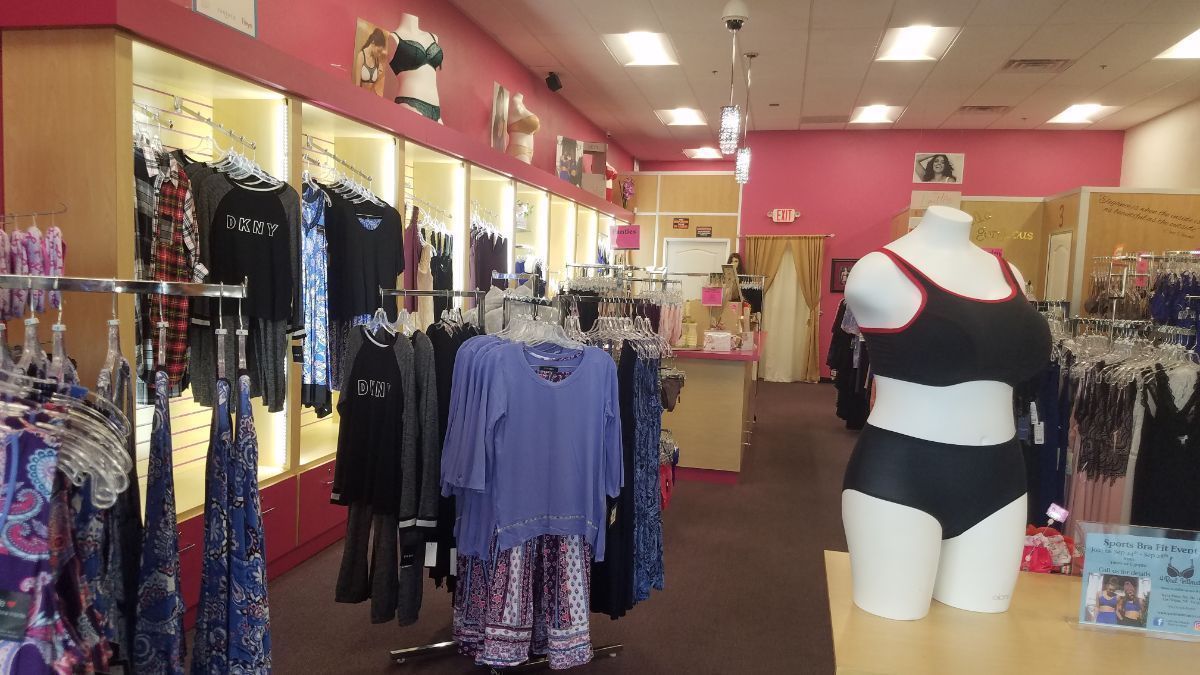 Location Details
We are a 1200 sq ft retail space specializing in womens bras/lingerie. We have 2 oversized fitting rooms and 1 smaller. We recently remodeled our location to better suit our customers, yes, lots of pink. We are off the beaten path in a retail center with no other retail, parking is easy and plentyful. All interior lights are currently LED. Our outside windows change seasonally, so don't look at the ads on the windows. Because we are small, we have the ability to move most of the interior furnishings to suit your needs. No quirky history accept owned by 1 old broad and 1 young one, who are mother & daughter-in-laws. Sorry we are honest so ask us any question, we will answer to the best of our ability. Inventory changes all the time.
Photo Credits
4 REAL INTIMATE APPAREL
Website Links
8414 FARM RD, STE 140
Las Vegas, Nevada 89131
Map It
Disclaimer:
The Nevada Film Office is not involved with final approval and/or permission to use a location for a production. Location fees, production shooting restrictions, rules and requirements are negotiated between the production and location management.
The information provided above is for the sole purpose of research by website visitors. Images and text may be copyrighted by individuals and cannot be used or reproduced without permission. No explicit permission is granted for website visitors to reproduce the content published on this web page outside the sole purpose of research.
If you would like more information about a filming location, you can fill out the "Request More Info" form below or call (702) 486-2711.
You can also visit our production directory if you would like to hire a location manager or location scout for further assistance. You can also find additional location support services in our online production directory.
Request More Info
If you would like more information about this property, please fill out the following form.