downtown studio in old building, seedy back alley
---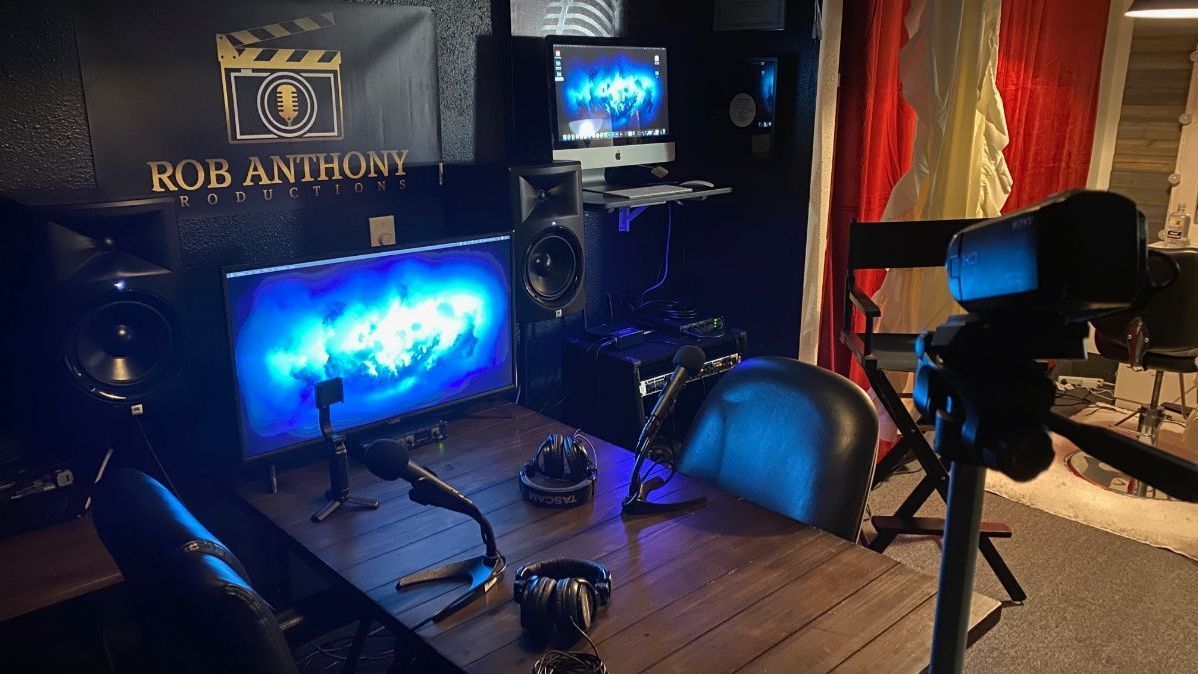 Location Details
There are multiple studios in the same building. This one in particular is 300 sq ft. has divided areas for vanity/wardrobe, vocal booth, platform stage with stage lights, and lounge/work table. Along with tv, recording equipment, and computer. The building has an old 80's hallway with old vending machines and leftover furniture. The back alley is seedy, has homeless, you will see drug transactions and addicts walk by on occasion. Secured parking under a metal tin awning however with lock and gate with razor wire on top. Next door, outback, is an old small apartment building falling apart but with active tenants. Out front of building is limited parking. In heart of true downtown old Vegas. Not the freemont street experience. Only about a few minutes from Las Vegas Blvd. The building has 4 other music recording/production studios and one podcast studio as well.
Photo Credits
Pictures of various studios in the building.
Filmography
No, brand new studios.
Website Links
Location Map / Address
1835 E Charleston Blvd
Las Vegas, Nevada 89104
Map It
Disclaimer:
The Nevada Film Office is not involved with final approval and/or permission to use a location for a production. Location fees, production shooting restrictions, rules and requirements are negotiated between the production and location management.
The information provided above is for the sole purpose of research by website visitors. Images and text may be copyrighted by individuals and cannot be used or reproduced without permission. No explicit permission is granted for website visitors to reproduce the content published on this web page outside the sole purpose of research.
If you would like more information about a filming location, you can fill out the "Request More Info" form below or call (702) 486-2711.
You can also visit our production directory if you would like to hire a location manager or location scout for further assistance. You can also find additional location support services in our online production directory.
Request More Info
If you would like more information about this property, please fill out the following form.