Gold Hill Hotel and Crown Point Restaurant & Bar
Location Type:
Accommodations
Bars
Businesses
Restaurants
Trains and Railroads
---
---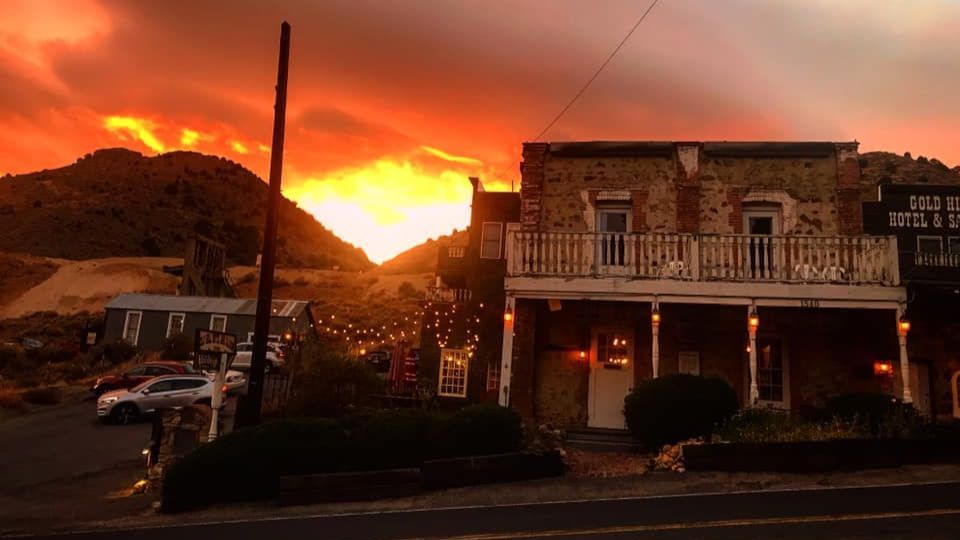 Location Details
Oldest operating hotel in the state of Nevada (1859). Bar location frequented by Mark Twain back in the day! Historic location perched on a hillside with sweeping mountain views. Historic train crosses above and behind hotel location for scenic views. Hotel is haunted and has been featured on Ghost Adventures twice!
Location Map / Address
1540 S. Main Street
Gold Hill, Nevada 89440
Map It
Disclaimer:
The Nevada Film Office is not involved with final approval and/or permission to use a location for a production. Location fees, production shooting restrictions, rules and requirements are negotiated between the production and location management.
The information provided above is for the sole purpose of research by website visitors. Images and text may be copyrighted by individuals and cannot be used or reproduced without permission. No explicit permission is granted for website visitors to reproduce the content published on this web page outside the sole purpose of research.
If you would like more information about a filming location, you can fill out the "Request More Info" form below or call (702) 486-2711.
You can also visit our production directory if you would like to hire a location manager or location scout for further assistance. You can also find additional location support services in our online production directory.
Request More Info
If you would like more information about this property, please fill out the following form.