Viticus Group
Location Type:
Gardens
Hospitals and Medical
Strip Views
---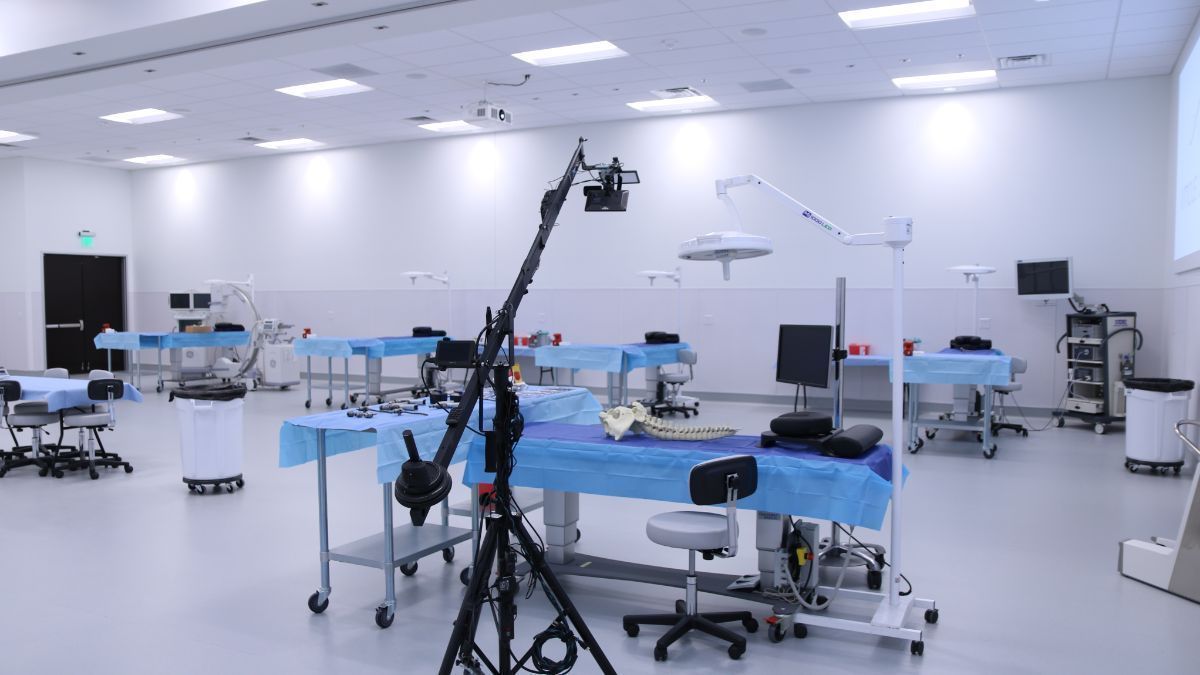 Location Details
As new discoveries and powerful innovations alter the world of animal and human health, Viticus Group (formerly WVC) is the leading provider of world-class programming and in-depth learning opportunities for veterinary and human health professionals. Viticus Center offers state-of-the-art labs at two cutting-edge technology facilities, presenting a variety of continued education courses and providing access to specialized surgical training for both veterinarian and human health professionals. Bringing together life and medicine in Viticus, we envision a future where all medical professionals have access to year-round, hands-on training for a one-of-a-kind experience.
A turnkey solution for any event, the Oquendo Campus (located at 2425 E. Oquendo Rd. Las Vegas, NV 89120) serves as an elegant, modern venue for hands-on training, workshops, lectures, demonstrations, and social functions. In addition to an ideal learning environment, the Oquendo Campus offers catering services, a dining area, and unique spaces for cocktail receptions and informal gatherings.
The brand new Viticus Center - Eastern Campus features more than 55,000 square feet of world-class clinical meeting space, integrating state-of-the-art technologies and multi-functional meeting spaces in an aesthetically modern venue available for medical training, meetings, conferences, and other events.
2425 E. Oquendo Rd.
Las Vegas, Nevada 89120
Map It
Disclaimer:
The Nevada Film Office is not involved with final approval and/or permission to use a location for a production. Location fees, production shooting restrictions, rules and requirements are negotiated between the production and location management.
The information provided above is for the sole purpose of research by website visitors. Images and text may be copyrighted by individuals and cannot be used or reproduced without permission. No explicit permission is granted for website visitors to reproduce the content published on this web page outside the sole purpose of research.
If you would like more information about a filming location, you can fill out the "Request More Info" form below or call (702) 486-2711.
You can also visit our production directory if you would like to hire a location manager or location scout for further assistance. You can also find additional location support services in our online production directory.
Request More Info
If you would like more information about this property, please fill out the following form.