Ely
Location Type:
Architecture
Auditoriums and Theaters
Automobiles and Cars
Bars
Businesses
Casinos
Cemeteries
Cities and Towns
Government
Landscape
Museums and Exhibits
Parks
Restaurants
Schools
Trains and Railroads
Water
---
---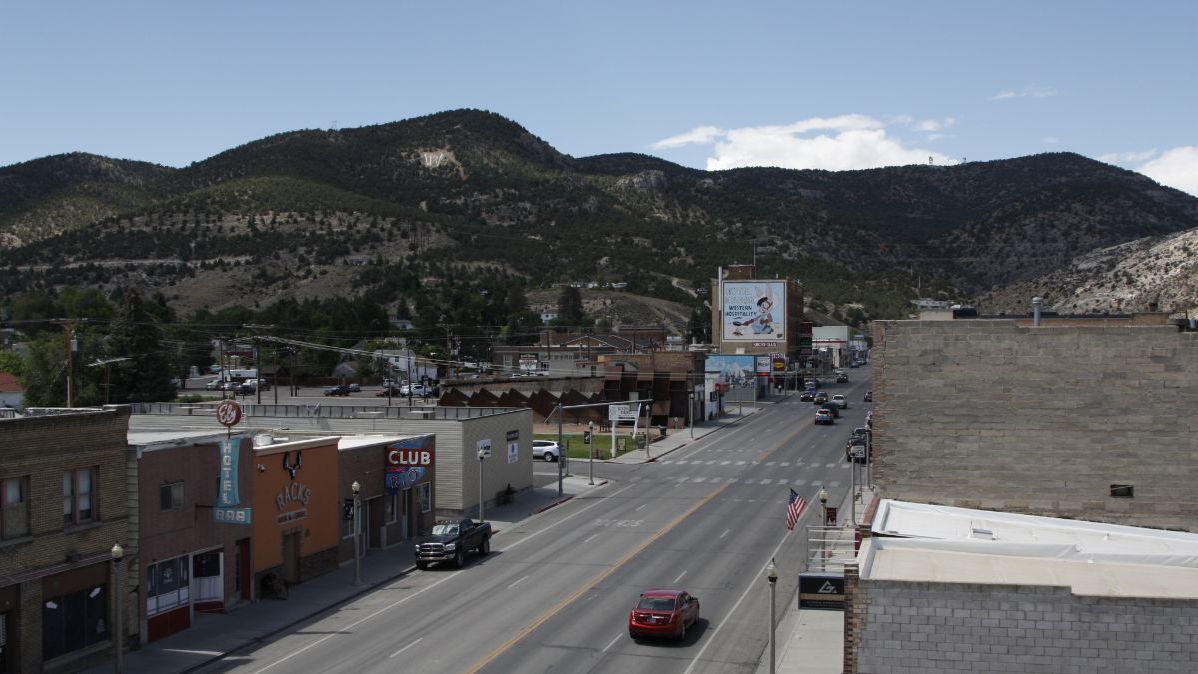 Location Details
Ely, Nevada is a four season mountain town with a population of close to 5000 people
Sitting at the eastern edge of "Nevada's Loneliest Highway," Ely is a remote mountain town where history, art, and outdoor adventure thrive. Ely was founded in the 1870's as a stage coach stop and trading post called Murry Station, but would become one of the country's major copper mining regions. 1906 marked the arrival of the Nevada Northern Railway. Now, this well-preserved short-line railway draws visitors from all over the world to ride on its queens of steam and historic diesel engines. Murals, art galleries, and a sculpture garden decorate the historic downtown while rugged mountains rise up in all directions with amazing year round recreation opportunities in places like Great Basin National Park, Cave Lake State Park, Ward Charcoal Ovens State Park, and Ward Mountain Recreation Area.
Filmography
Lust for Freedom; Once Upon a Texas Train; Operation Haylift; Rat Race; Roadside Prophets
Website Links
Location Map / Address

Ely, Nevada 89301
Map It
Disclaimer:
The Nevada Film Office is not involved with final approval and/or permission to use a location for a production. Location fees, production shooting restrictions, rules and requirements are negotiated between the production and location management.
The information provided above is for the sole purpose of research by website visitors. Images and text may be copyrighted by individuals and cannot be used or reproduced without permission. No explicit permission is granted for website visitors to reproduce the content published on this web page outside the sole purpose of research.
If you would like more information about a filming location, you can fill out the "Request More Info" form below or call (702) 486-2711.
You can also visit our production directory if you would like to hire a location manager or location scout for further assistance. You can also find additional location support services in our online production directory.
Request More Info
If you would like more information about this property, please fill out the following form.