LAS VEGAS DAY SCHOOL
---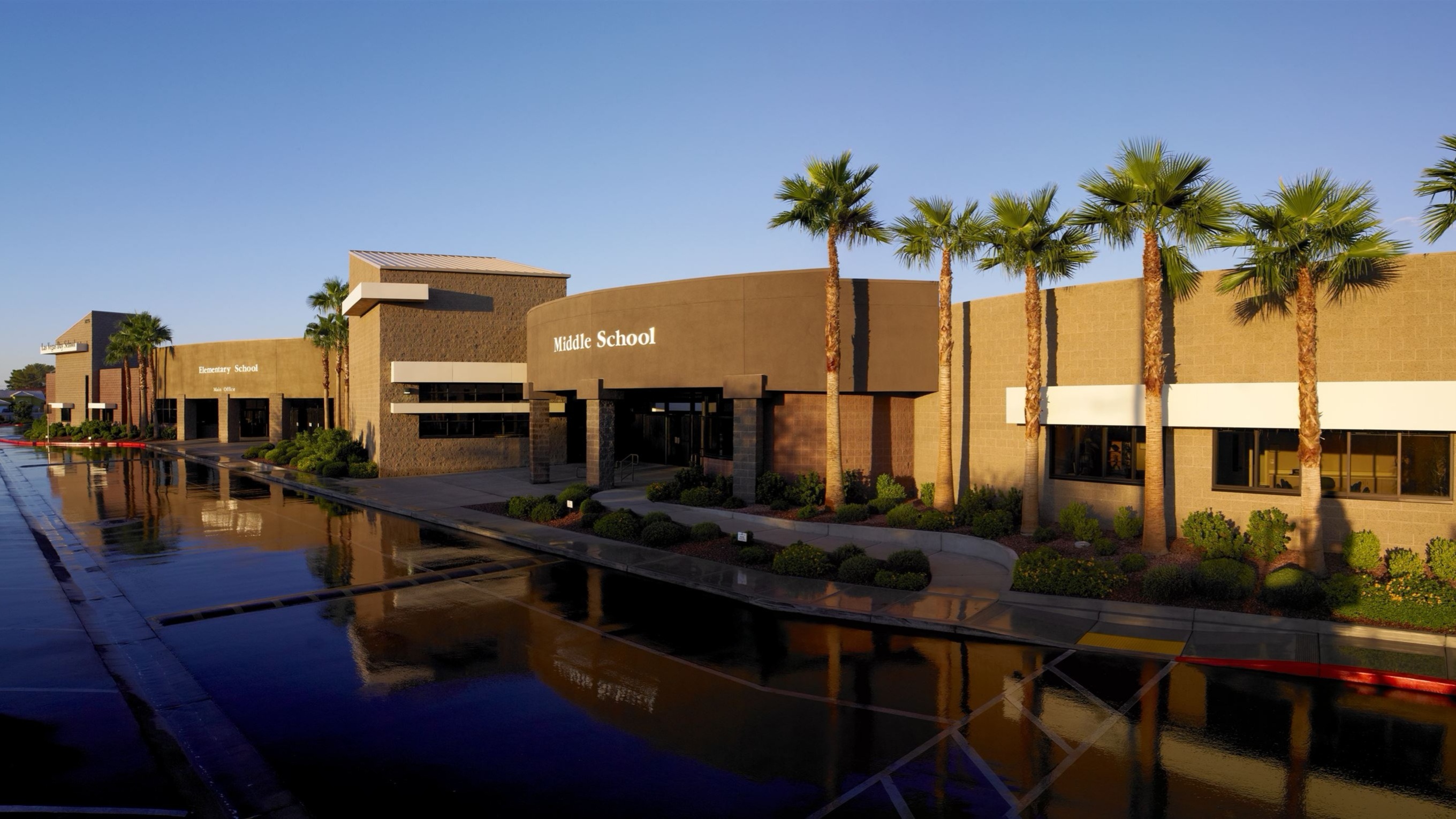 Location Details
Modern, state of the art pristine campus setting. Kinderschool, Elementary School, and Middle School building with hallway and lockers.
Adaptable facilities to portray a high school or small college campus.
Two gymnasiums including a new 16,000 square foot facility with a full weight room.
New regulation artificial turf football and soccer field with a five lane track.
Beautiful 7,500 square foot library. Multipurpose room with a stage and band room.
Three computer classrooms and a fully equipped science lab.
Spanish classrooms and three art classrooms.
Assorted sized and shaped classrooms from early childhood to middle school.
Three large sets of shaded outdoor play equipment.
Numerous front desk entry areas, offices and conference rooms.
Large lighted separate parking lot.
Flexible filming days and hours including nights, weekends and summer break. Maintenance staff to assist with moving furniture, etc. to accommodate filming.
Visit lvds.com for more information
Website Links
Location Map / Address
3275 Red Rock St.
Las Vegas, Nevada 89146
Map It
Disclaimer:
The Nevada Film Office is not involved with final approval and/or permission to use a location for a production. Location fees, production shooting restrictions, rules and requirements are negotiated between the production and location management.
The information provided above is for the sole purpose of research by website visitors. Images and text may be copyrighted by individuals and cannot be used or reproduced without permission. No explicit permission is granted for website visitors to reproduce the content published on this web page outside the sole purpose of research.
If you would like more information about a filming location, you can fill out the "Request More Info" form below or call (702) 486-2711.
You can also visit our production directory if you would like to hire a location manager or location scout for further assistance. You can also find additional location support services in our online production directory.
Request More Info
If you would like more information about this property, please fill out the following form.