Carlito's Burritos
---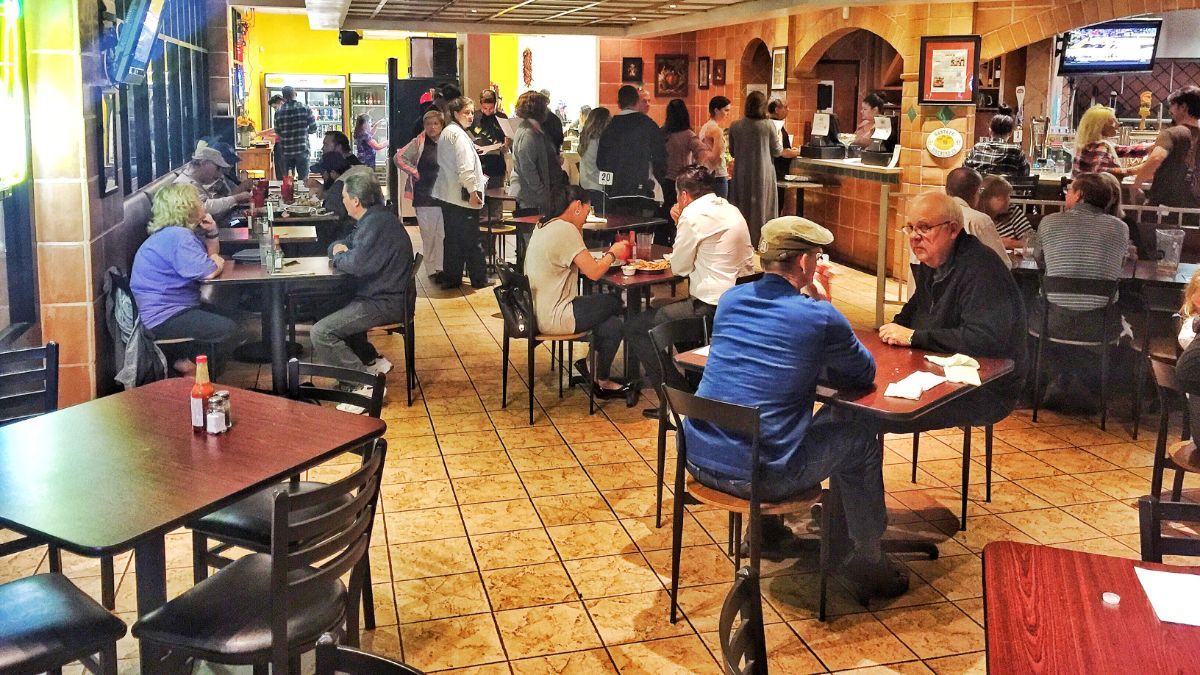 Location Details
Carlito's Burritos is an open spaced floor plan with an open kitchen and high ceilings throughout. Carlito's Burritos is an award winning multi faceted restaurant that's been open at the location for two years.
We have been awarded several awards for our food from the Review Journal's Top 10 Palate Pleasing Spots. Best of Vegas, SEVEN Magazine and the Las Vegas Weekly Best of's.
We are an all-day eatery that packs locals for casual New Mexican cuisine with signature red & green chile sauces. Film and crew friendly.
Have had productions film several times. Carlito's is a Celebrity friendly dining spot with visits from Billy Gibbons of ZZ Top, Robert Knepper from tv's Prison Break, Homeland and Twin Peaks to Bill Bellamy and numerous reality television stars.
Filmography
Several television shows & 2 movies have been shot at the restaurant. Some shots on the restaurant floor. Some in the kitchen. 1 in the catering and prep area and one scene in the dish washing area. Fully functional restaurant.
Location Map / Address
4300 E. Sunset
Henderson, Nevada 89014
Map It
Disclaimer:
The Nevada Film Office is not involved with final approval and/or permission to use a location for a production. Location fees, production shooting restrictions, rules and requirements are negotiated between the production and location management.
The information provided above is for the sole purpose of research by website visitors. Images and text may be copyrighted by individuals and cannot be used or reproduced without permission. No explicit permission is granted for website visitors to reproduce the content published on this web page outside the sole purpose of research.
If you would like more information about a filming location, you can fill out the "Request More Info" form below or call (702) 486-2711.
You can also visit our production directory if you would like to hire a location manager or location scout for further assistance. You can also find additional location support services in our online production directory.
Request More Info
If you would like more information about this property, please fill out the following form.