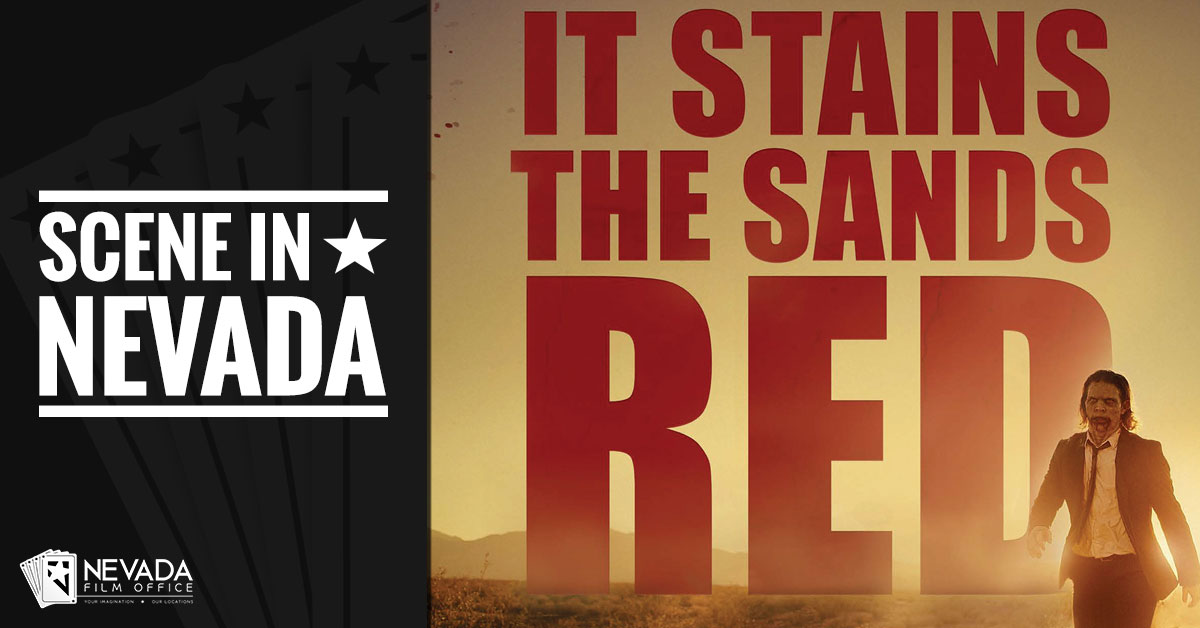 Winner of the 2016 Midnight Extreme at the Sitges International Film Festival, It Stains the Sands Red is an indie thriller about a woman from Las Vegas who finds herself stranded in the desert with a lone ravenous zombie on her trail. At first, she's easily able to outpace her un-dead pursuer but things quickly become a nightmare when she realizes that the zombie has no need to ever stop and rest.
Watch the official movie trailer below:
"It Stains the Sands Red – Official Movie Trailer – (2017)" by YouTube Movies
Nevada Filming Location
Although Death Valley was originally scouted to be a possible filming location, the production had a close call when team members nearly passed out from the intense summer heat. As a result, the decision was made to film the production during the winter months of November and December at Valley of Fire State Park. Unfortunately, the crew underestimated how low temperatures would get, and director Colin Minihan described it as being "freezing cold most of the time, even during the day" (source). However, this gave Emmy-winning actress Brittany Allen the opportunity to showcase her acting skills by having to pretend to be hot when she was actually freezing.
Congrats to local Nevada crew involved in this project:
Brandon Christensen – Producer
Clayton Moore – Director of Photography
Lynsey Cook – AC
Alfredo Montenegro – Key Grip
Justin Bergonzoni – Sound Mixer
For more behind-the-scenes about filming It Stains the Sands Red, check out this interview with the movie's director, Colin Minihan.
It Stains the Sands Red is currently out in select theaters and VOD platforms. For more information about where you can watch It Stains the Sands Red, visit DarkSkyFilms.com.
---
Featured Business
Advertisement
---
Disclaimer: The information contained in this article is deemed to be accurate and true to the best of our knowledge. If there are any inaccuracies, you may submit corrections and sources by visiting our Contact page. We do not sponsor or endorse anyone in our posts nor do we receive compensation of any kind in exchange for providing information about specific websites or resources, so please check for references, business licenses or credentials as you feel necessary.