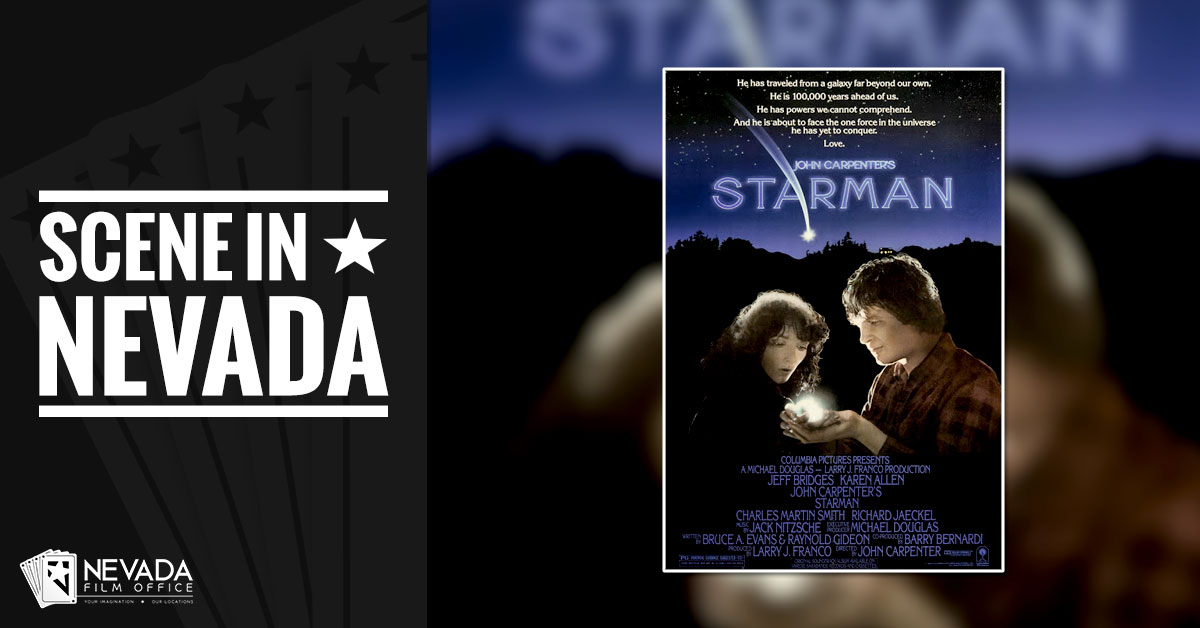 Starman is a 1984 sci-fi romance film directed by John Carpenter and starring Jeff Bridges, Karen Allen, Charles Martin Smith, and Richard Jaeckel. Jeff Bridges plays a space being who answers a peaceful message sent from Earth to outer space, cordially inviting aliens to visit the planet. However, the invitation had a much more hostile intent and the Starman's ship is grounded when it is shot by an American missile.
The Starman takes the form of a woman's recently deceased husband, kidnaps the woman (Jenny Hayden played by Karen Allen), and demands help getting to Arizona's Barringer Crater within three days or else he will die. The two go on an unforgettable journey together as they escape authorities and forge a lasting bond.
Watch the official trailer:
"Starman (1984) – Official Trailer" by ScreamFactoryTV
Where Was Starman Filmed?
Starman was filmed in many locations throughout the U.S., including Fremont Street Experience in Downtown Las Vegas, NV. Las Vegas is even a part of the storyline when the pair accidentally travel too far on a train and arrive in Las Vegas instead of Arizona. The Starman uses one of their last quarters in a slot machine and manipulates it to win a $500,000 jackpot in order to buy a new car and complete their journey to Arizona.
---
Featured Business
Advertisement
---
Disclaimer: The information contained in this article is deemed to be accurate and true to the best of our knowledge. If there are any inaccuracies, you may submit corrections and sources by visiting our Contact page. We do not sponsor or endorse anyone in our posts nor do we receive compensation of any kind in exchange for providing information about specific websites or resources unless otherwise noted, so please check for references, business licenses or credentials as you feel necessary.